Track to be held during annual conference in Mobile, AL September 21-26, 2014.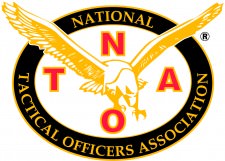 Doylestown, PA (Ammoland.com) – The National Tactical Officers Association (NTOA) has announced a Manual Breaching Practical Track to be held during the 31st Annual Tactical Operations Conference & Trade Show,  Sept. 21st – 26th, 2014 at the Arthur R. Outlaw Mobile Convention Center in Mobile, Alabama.
Breaching is a critical skill, and the ability to safely and reliably gain entry into the target will enhance overall team effectiveness.
This 24-hour track, taught by Sgt. Jeff Bonds of the Pima County SD, will cover the principles, techniques and legal considerations associated with forcible entry into a structure with commonly utilized manual tools. The tools will include rams, haligans and other manual tools from different manufacturers. In addition, ballistic breaching using shotguns and a variety of specialized frangible breaching ammunition will be taught. Students will learn techniques for defeating inward and outward opening doors and glass doors and windows using all the above tools.
Visit www.ntoa.org/conference for a complete list of student requirements for gear and equipment.
Sgt. Jeff Bonds has been employed by the Pima County Sheriff's Department since 2000. He was a member of the Pima County Sheriff's Department SWAT Team and has been a member of the Pima Regional SWAT Team since its inception. He has served as an entry operator, breacher, explosive breacher and sniper. Bonds is currently the breaching supervisor for the team.
Registration for the 2014 NTOA Tactical Operations Conference and Trade Show is open to all active law enforcement officers. Active members of a state tactical association receive a $50 discount upon receipt of a state association ID via fax (215-230-7616) or email ([email protected]). Send six officers from the same agency or multi-jurisdictional team and the seventh officer's conference registration is free.
Register by July 31, 2014 to take advantage of the discounted registration fee. Registration fee includes practical tracks, seminars, vendor exhibition, SWAT Call Out Dinners and the annual Awards Banquet.
For more information on the National Tactical Officers Association visit www.ntoa.orgor call 800-279-9127.
About the National Tactical Officers Association:
The National Tactical Officers Association operates with Veritas – truth, honesty and integrity – in all our relationships. www.ntoa.org