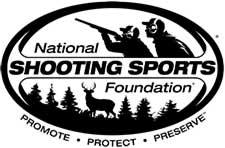 NEWTOWN, Conn –-(Ammoland.com)- More than 210 leaders from the firearms industry, state wildlife agencies and conservation organizations attended the NSSF Industry Summit June 9-11 2014 in Springfield, Massachusetts, to learn about forward-looking strategies to increase participation in target shooting and hunting across America.
Summit attendees were challenged to think differently and innovatively by high-energy speakers such as Jeremy Gutsche, author of Exploiting Chaos and founder of Trendhunter.com, and Jonah Berger, professor at the Wharton School at the University of Pennsylvania and author of the bestselling book, Contagious: Why Things Catch On ( http://tiny.cc/fe3whx ) .
The Summit kicked off with a research-driven look at Models of Success efforts that grew out of previous Industry Summits. These innovative programs, implemented by state wildlife agencies to increase participation in hunting and shooting, are beginning to pay dividends. Models of Success encourages agencies to share and adopt successful strategies, recognizing that one size does not fit all and that programs can be customized to meet the needs of a particular state. Models of Success also shares information on programs that did not provide a return on investment.
NSSF will make available a Models of Success report soon.
"At Industry Summits, NSSF's goal is to serve as a catalyst for research-based, innovative strategies and programs that will help ensure a positive future for the shooting sports," said Chris Dolnack, Senior Vice President and Chief Marketing Officer.

"This is a different approach from the previous generation of Summits at which NSSF was seen as the implementer of programs. It is an approach that meets the demands for broad-based outreach that is necessary for success in our times."
Summit lead organizer Melissa Schilling, NSSF Director of Recruitment and Retention, noted that the Models of Success programs were one reason that industry was able to meet its lofty goal of increasing participating in hunting and the shooting sports rose by 20 percent in the last five years.
Attracting new participants from fast-growing ethnic groups, particularly Hispanics and Asians, was a key topic of the Summit. Speaker John C. Robinson, author of Birding for Everyone, told Summit attendees about the strategies he has seen work in his 30 years of encouraging youth and minorities to enjoy nature and the outdoors.
One of the Summit's most revved-up sessions featured an entertaining dose of opinion from Katie Pavlich, reporter for Townhall.com and contributor to the Fox News Channel, and Dana Loesch, host of radio's The Dana Show and Dana on The Blaze television network. They made their feelings known about media bias, inaccurate reporting on the Second Amendment and how to handle a television interview.
Seven panelists representing the Millennial generation shared their feelings on several topics including hunting and firearm ownership.
A panel comprising a group of young adults from the Millennial Generation (ages 10 to 34) provided a revealing look at their attitudes toward firearm ownership and participation in the shooting sports. At 100 million strong, Millennials constitute the largest generation ever and represent a huge opportunity for introductions to the shooting sports.
Former NSSF President and CEO Doug Painter kicked of the last day of the Summit with a presentation designed to help the audience digest the wealth of information that was presented and how to use it effectively.
In addition to the main speakers, the Summit featured a series of TED-style talks at breakout sessions on diversity, marketing, recruitment and reactivation of hunters, target shooting participation, responses to social media attacks against hunters, and the firearms industry's safety initiative—Own It? Respect It. Secure It.
Georgia USA, the business development arm for the state, was the Platinum Sponsor of the NSSF Industry Summit.
Smith & Wesson was the Summit's Gold Sponsor; Daniel Defense and U.S. Sportsmen's Alliance were Silver Sponsors; Boy Scouts of America, Troy Industries and Scout were Bronze Sponsors, and the Association of Fish & Wildlife Agencies was a Supporting Sponsor.
More information about the NSSF Industry Summit can be found at www.nssf.org/summit.
About NSSF
The National Shooting Sports Foundation is the trade association for the firearms industry. Its mission is to promote, protect and preserve hunting and the shooting sports. Formed in 1961, NSSF has a membership of more than 10,000 manufacturers, distributors, firearms retailers, shooting ranges, sportsmen's organizations and publishers. For more information, visit www.nssf.org.