By John Farnam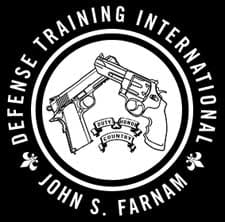 Ft Collins, CO –-(Ammoland.com)- Last week, in Philadelphia, PA, two elderly men emerged from local gunshop/indoor range and were robbed, at gunpoint, in the parking lot as they approached their vehicle.
Two suspects, one male and one female, confronted the two victims and ultimately stole several guns from them. For their cooperation (being "good victims") one of the elderly men was shot and is in critical condition at a local hospital.
Interesting that the pair of robbers didn't actually go into the gunshop, probably because people in there are armed! However, they obviously calculated that these two gentlemen (1) probably had guns, but (2) their guns were probably still in the boxes they came in and were thus unloaded, and (3) the victims weren't otherwise armed, and (4) being robbed in the parking lot was the last thing in the world they were thinking about!
They were correct on all four assumptions!
I have personally been in this particular gunshop and conducted Courses there!
Lessons:
Guns are items highly prized by thieves and robbers, and people walking out of gun retailers are likely to have some in their possession!
Nicely "cooperating" with robbery suspects carries no guarantee that you will not be shot, stabbed, kidnaped, or otherwise harmed by them. "Give them what they want," advice commonly offered by so-called "experts" on this subject, often represents a poor strategy, as we see here.
"Armed" is not something we "do." It is something we are! "Going armed " is a permanent lifestyle, and you're either one of us, or you're not.
When your life is directly threatened, you have to decide how long you're going to allow a pitiless criminal to continue to jeopardized your life and health. It's your call, but when you've never thought about "making the wager," when the test comes, you'll either (1) forget, or (2) be too scared to try, and you'll subsequently be casually murdered and become another dreary "crime statistic" for that particular day, "page eight, column five"
For those of us who do go armed, alertness goes with the territory! The more warning you give yourself, the better position you'll be in when you are compelled to "go to guns." You have to keep your head up and be prepared to take evasive/protective action early, even when you're the only one who sees the danger.
As a civilization, we're (by choice) committing suicide, and events like the foregoing are just symptoms. It's going to be "the Quick and the Dead. " It is time for each of us to decide which group we want to be in! It' s your call, but, when a lethal threat suddenly confronts you, it will be too late to change your mind, as we see!
"There's no reason to become alarmed, and we hope you'll enjoy the rest of your flight. By the way, is there anyone on-board who knows how to fly an airplane?" ~ Stewardess Elaine Dickinson (played by Julie Hagerty), in the 1980 feature film, "Airplane"
/John
About John Farnam & Defense Training International, Inc
As a defensive weapons and tactics instructor John Farnam will urge you, based on your own beliefs, to make up your mind in advance as to what you would do when faced with an imminent and unlawful lethal threat. You should, of course, also decide what preparations you should make in advance, if any. Defense Training International wants to make sure that their students fully understand the physical, legal, psychological, and societal consequences of their actions or inactions.
It is our duty to make you aware of certain unpleasant physical realities intrinsic to the Planet Earth. Mr Farnam is happy to be your counselor and advisor. Visit: www.defense-training.com