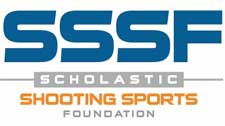 Elkhart, IA -(Ammoland.com)- Competitors from 10 teams participated in the Scholastic Pistol Program's first Iowa State Championship on June 21-22, 2014.
The Dragoon Trail Chapter, Izaak Walton League in Elkhart, IA hosted the match, which was also supported by the Iowa Department of Natural Resources. A total of $14,800 in endowment funds was awarded to the participating teams and will be deposited to the teams' endowment accounts at the MidwayUSA Foundation, Inc.
In the Junior Rimfire Division, the Central Iowa Scholastic Shooters Squad 1 and 3 took 1st place and 2nd place, respectively, and the Fort Madison Steel Crushers came in 3rd. SST of Traer, Squad 2 took gold in the Junior Centerfire Division. In the Senior Centerfire Division, the SST Squad 1 won the gold medal, with Central Iowa Squad 2 taking home the Silver. In Senior Rimfire, the Two Rivers Junior Pistols Squad 1 took 1st place.
"Iowa has a strong history in growing the youth shooting sports, and SPP is just the latest success story," said Ben Berka, SSSF Executive Director and Iowa native. "We totally expect SPP to grow in the state like its sister program, the Scholastic Clay Target Program (SCTP), which is one of the largest in the country."
"We are extremely excited about SPP. It has allowed us to continue to grow our youth shooting sports program and to continue the rich traditions of our country!" said Brian Hood, coach of Central Iowa Scholastic Shooters.
Serving as Match Directors were Scott Arnburg and Andrew Smithson. They were assisted by Safety Officers Don Loops, Brad Wade, Will Dobbins, Dave Berger, and Larry DeBruyn. On hand to assist were SPP National Director Scott Moore and Program Manager Tammy Mowry, as well GLOCK SPP liaison and SSSF Board member, Ed Fitzgerald.
About Scholastic Pistol Program
SPP is supported, in part, by founding partners GLOCK, Smith & Wesson, Action Target, and Larry and Brenda Potterfield of MidwayUSA. Additional partners include Atlanta Arms & Ammunition, Brownells, Browning, GT Targets, NextLevel Training, PACT Timers, PARA USA, Pro Ears, Remington Arms, Rudy Project, Ruger, SIG SAUER Academy, Tactical Solutions, and Winchester Ammunition, among others.
About The Scholastic Shooting Sports Foundation (SSSF)
The Scholastic Shooting Sports Foundation (SSSF) is responsible for all aspects of the Scholastic Clay Target Program (SCTP) and Scholastic Pistol Program (SPP) across the United States. SCTP and SPP are youth development programs, originally developed by the National Shooting Sports Foundation (NSSF), in which adult coaches and volunteers use shooting sports to teach and to demonstrate sportsmanship, responsibility, honesty, ethics, integrity, teamwork, and other positive life skills.