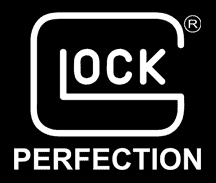 Barry, Illinois. –-(Ammoland.com)- Team GLOCK Captain KC Eusebio Bests Five USPSA Grand Masters to Take the USPSA Area 5 Classic.
Eusebio took first place at the USPSA (United States Practical Shooting Association) Area 5 Championship held at the Pasa Park facility located in Barry, IL. Taking the Open title by more than 37 points, Eusebio bested five other USPSA Grand Masters to take home the honors.
Eusebio stated, "You have to be tough minded for this match because there are many ways of shooting the stages. You really had to pay attention, as there were so many options. It was by far the most challenging match I have shot this year."
In the Limited Division, Team GLOCK's Tori Nonaka claimed the High Lady honors against her fellow female competitors as the VA based shooter kept her USPSA dominance in tact for the 2014 season.
Eusebio also achieved Gold two weeks before when the Steel Champion returned to the Speed on Steel Championship in Old Bridge, NJ, and reestablished his dominance after returning from his European Steel Championship win in The Netherlands the month before. Winning five of the seven stages the speedster from California claimed his second championship in as many tries in the Open category.
Eusebio and Nonaka will next travel to Piru, CA, to compete in the West Coast Steel Championships to tune up their Steel Shooting skills and continue their dominance when they end their steel season in St. George, UT at the end of the month competing in the World Steel Challenge Championship.
About GLOCK, Inc.
The GLOCK GROUP is a leading global manufacturer of pistols and accessories. GLOCK's superior engineering has produced a pistol with only 34 parts and a rugged polymer-frame, providing industry-leading reliability shot after shot. GLOCK is renowned for its pistols which are safe, featuring three safeties; simple, offering a low number of components to provide reliability; and fast, with no encumbering parts to slow the speed to fire. This combination makes GLOCK pistols the first choice among consumers and law enforcement, with approximately 65 percent of agencies within the United States choosing to carry GLOCK. Austrian-engineered, the group has manufacturing facilities in the United States and Austria. Based in Smyrna, Ga., GLOCK, Inc. is an advocate for our nation's law enforcement and military personnel, as well as all citizens' Second Amendment right to bear arms. For more information, please visit https://us.GLOCK.com/.