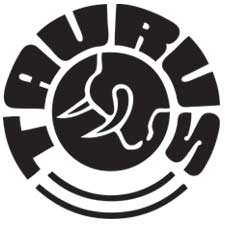 Miami, FL –-(Ammoland.com)- Taurus, the global leader in revolver manufacturing, recognizes Young Gun, Alex Larche and Team Captain, Jessie Duff's team work and shooting capabilities while competing at Arkansas Section Handgun Championship near Little Rock, Arkansas.
Duff, Larche and 125 other shooters arrived this past weekend at the Central Arkansas Shooters Association looking to compete among the best.
The two-day event proved a more challenging task with Mother Nature adding rain and wind to the course of fire. The competition had 10 demanding stages that the shooters where exposed to. With accuracy and time, Duff and Larche competed against a dozen shooters in the Single Stack Division, positioning the team at the top with Duff earning 1st Lady and Young Gun Alex Larche placing 1st Overall.
Team captain, Jessie Duff comments, "It is great to see Team Taurus performing well at these matches, especially in this type of weather. We are committed to the sport and appreciate all the support our fans as well as Taurus gives us."

Young Gun Alex Larche added "Thanks to all the great folks at CASA for the hard work and dedication it took to run this match in the rain. I feel like I have an extended family in Little Rock; thank you for all the support and encouragement."
Just outside of Little Rock is Arkansas' premier competitive handgun club, CASA. The club has had the honor of hosting this event for multiple years and always fulfills the tasks with a positive attitude that USPSA officials can be proud of. With people like Tom Loyd, this year's Range Master, and Match Director, Matt McArthur, the event proved to be successful and safe, even in the rain.
Duff and Larche's next match will be at the Double Tap Championships in Wichita Falls, Texas on June 13th.
 About Jessie Duff:
Jessie Duff has taken her shooting career of a beginner, all the way to a top ranked professional, earning multiple World and National Champion shooting titles, in five different shooting disciplines. Among these are the prestigious Bianchi Cup and the World Speed Shooting Championships. Jessie has also ranked in numerous regional and state champion matches as well. Outside of shooting, Jessie is a TV personality on the hit series Friends of NRA, on the Outdoor Channel. Reaching this level of shooting performance in her career, defines a well-disciplined competitor and role model for the Taurus Shooting Team. www.jessieduff.netwww.facebook.com/jduffshootwww.twitter.com/jessie_duff
 About Alex Larche:            
Born is Bastrop Louisiana, Alex Larche became the first member of Taurus' Junior Team, Young Guns. With a drive and dedication towards excellence and a passion for competitive shooting, Alex exemplifies the future of competitive shooters as he competes in the Production and Single Stack Divisions with Taurus pistols at local, regional and national matches. To learn more about Alex Larche, go to: http://www.facebook.com/alexlarcheproshooter
 About Taurus:
Taurus® is the global leader in revolver production.  Taurus International Manufacturing, Inc. is proud to be the U.S. importer of all Taurus brand firearms manufactured in Brazil and to be the manufacturer of the model PT-22, PT-25 and PT-738 pistols made here in the U.S.  Taurus International services all Taurus brand firearms under the LIFETIME REPAIR POLICY™ as well.  For additional information about Taurus, visitwww.taurususa.com.