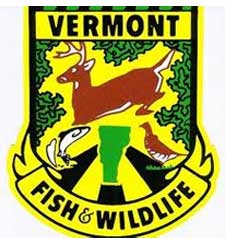 Montpelier, VT -(Ammoland.com)- Vermont's lottery application deadline for a moose hunting permit has been extended from June 10 to June 17, and the Vermont Fish & Wildlife Department is urging hunters who plan on entering to do so now online.
"Giving folks an additional week to apply makes sense because many may be unaware the deadline is a month earlier this year," said Fish & Wildlife Commissioner Louis Porter.

"The application process also was advanced so those who do receive permits have time to do their pre-hunt planning and scouting, as well as to ensure that long-time applicants are able to preserve their bonus points from previous years."
Muzzleloader Antlerless Deer Permit Applications Available
Vermont's muzzleloader antlerless deer hunting permit applications are now available on the Vermont Fish & Wildlife Department's website. Be sure to apply before the August 15 deadline.
About The Vermont Fish & Wildlife Department
The department's mission is "the conservation of fish, wildlife and plants and their habitats for the people of Vermont." Other challenges include providing quality fish and wildlife -based recreation and reaching Vermonters with the best possible information about these resources.