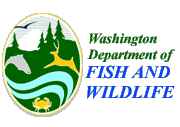 Olympia, WA -(Ammoland.com)- The Washington Department of Fish and Wildlife (WDFW) plans to conduct a broad-based survey this summer of elk with hoof disease in southwest Washington and will likely euthanize those with severe symptoms of the crippling ailment.
To help with the survey, state wildlife managers plan to enlist dozens of volunteers to assist them in assessing the prevalence and geographic distribution of the disease in the St. Helens and Willapa Hills elk herds. To minimize the spread of the disease, WDFW is also proposing new regulations requiring hunters to leave the hooves of any elk taken in the affected area on site.
WDFW announced its plan two weeks after a 16-member scientific panel agreed that the disease most likely involves a type of bacterial infection that leaves elk with missing or misshapen hooves. Members of the panel, composed of veterinarians and researchers throughout the state, agreed that the disease closely resembles contagious ovine digital dermatitis in sheep.
Dr. Kristin Mansfield, WDFW epidemiologist, said the panel's diagnosis is consistent with the findings of the USDA National Animal Disease Center and four other independent diagnostic laboratories that have tested samples of elk hooves submitted by WDFW since last year. Mansfield said treponeme bacteria have been linked to an increase of hoof disease in sheep and cattle in many parts of the world, but have never before been documented in elk or other wildlife.
Nate Pamplin, director of WDFW's Wildlife Program, said the diagnosis limits the department's management options, because there is no vaccine for the disease and no proven options for treating it in the field.
"At this point, we don't know whether we can contain this disease," Pamplin said, "but we do know that assessing its impacts and putting severely crippled animals out of their misery is the right thing to do."
Since 2008, WDFW has received increasing reports of elk with misshapen hooves in Cowlitz, Pacific, Lewis, Clark, Wahkiakum and Grays Harbor counties, all within the range of the two elk herds. Scientists believe the animals pick up and transmit the disease through wet soil, characteristic of the lowlands of southwest Washington.
"There is no evidence that the bacteria are harmful to humans, and tests have shown that the disease does not affect the animals' meat or organs," Mansfield said. "But treating infected animals has posed a real challenge for the livestock industry for nearly 30 years."
Some livestock producers bathe the hooves of infected sheep and cattle in an antibiotic solution, but many become re-infected and are ultimately sent to market, Mansfield said.
"In any case, daily footbaths are not a realistic solution when you're dealing with thousands of free-roaming elk," she said.
The primary focus of WDFW's work this summer will be to assess the geographic spread of the disease and the proportion of the herd that is affected, Pamplin said. The department will enlist the help of volunteers to run survey routes and report their observations.
Information gathered from the survey will be compared against sightings of diseased elk reported by the public since 2010 using WDFW's online reporting system, he said. Reports can be filed online.
Next winter, WDFW will capture and fit elk with radio-collars to determine how the disease is affecting area elk populations, survival rates and calving. Wildlife managers will likely remove elk showing severe symptoms of hoof disease to end their suffering, Pamplin said.
In a separate measure, the department has proposed new regulations requiring hunters to leave the hooves of any elk taken in the affected area on site. The Washington Fish and Wildlife Commission is scheduled to hear public comments and take action on that proposal in August.
Pamplin noted that hoof disease is one of a number of illnesses without a cure affecting wildlife throughout the nation. Chronic wasting disease, epizootic hemorrhagic disease and tuberculosis all take their toll on elk and deer each year in other states.
"Bacterial hoof disease in elk presents a huge challenge for all of us," Pamplin said. "We will continue to work with scientists, hunters and local communities to assess its toll on area elk herds and determine our course of action."
About The Washington Department of Fish and Wildlife
The Washington Department of Fish and Wildlife (WDFW) is dedicated to preserving, protecting and perpetuating the state's fish and wildlife resources. The department operates under a dual mandate from the Washington Legislature to protect and enhance fish and wildlife and their habitats and provide sustainable, fish- and wildlife-related recreational and commercial opportunities.