A COLLAPSIBLE BAG FEEDER WITH DIGITAL TIMER KIT.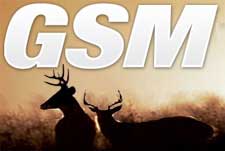 Grand Prairie, TX--(Ammoland.com)- American Hunter, a manufacturer of quality game feeders and accessories for professionals and landowners, introduces their new Feedbag, a collapsible bag feeder with Digital Timer Kit, designed to bring and keep wild game on your property.
The Feedbag is constructed of heavy-duty nylon and holds 11.2 gallons of feed. It is equipped with the Digital Timer Kit that is easy to program and allows 1 to 16 timed feeds per day, teaching game to come during daylight hours. It can be calibrated to feed at different times on different days of the week.
This collapsible feeder compacts to less than 10 inches high for easy portability and storage. The Feedbag is designed with a new centrifugal force spin kit. When activated, the spinning motion opens the four feed doors dispensing feed spread up to a 20-foot perimeter.
When the spin time is complete – the doors shut to retain feed preventing waste. The feed rate can be adjusted from 1 to 30 seconds for food dispersion. The Feedbag is powered by 6V 4.5Ah SLA battery, recommended F-tab DE30008 (not included)
 MSRP $69.99
For more information regarding American Hunter or to view their complete line of products please visit www.gsmoutdoors.com/american-hunter
American Hunter has supplied reliable feeders and accessories for over 25 years to the outdoor industry. American Hunter has been dedicated to the production, distribution and sale of the best and most innovative game feeder systems in the market. They provide products for any wildlife enthusiast and/or landowner who is interested in the overall improvement of wild game.  American Hunter is a division of GSM Outdoors. Learn more about their brands at www.gsmoutdoors.com.