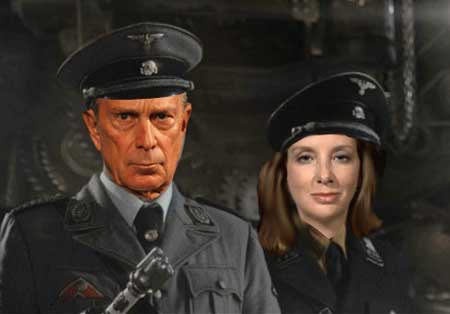 Illinois –-(Ammoland.com)- The Niles Village Council will soon take a final vote on whether to allow a gun shop and pistol range to open in the village.
The application for the permit to open the range was voted on earlier this summer and approved by the Planning Board by a 6:1 vote.
However, gun control extremists led by the BLOOMBERG MOMS convinced the village council to force the Planning Board to take a second vote on the proposal.
The objective of the BLOOMBERG MOMS was to have the gun shop and range SHUT DOWN IN COMMITTEE.
The second vote of the Planning Board on July 7th 2014 found in favor of the shop and range by a 5:2 margin. The BLOOMBERG MOMS browbeat a female board member into voting against gun rights.
THE BLOOMBERG MOMS WILL BE OUT IN FORCE THE NIGHT OF JULY 22nd 2014.
The supporters of the gun shop and pistol range desperately need your support to help push this proposal through the Village Board. Lawful gun owners cannot allow the BLOOMBERG MOMS to undermine lawful commerce in firearms or the operation of safe shooting facilities.
HERE'S WHAT YOU NEED TO DO TO STOP THE BLOOMBERG MOMS:
Attend the Niles Village Council meeting and enthusiastically defend your right to keep and bear arms.
Post this alert to any and all Internet bulletin boards or blogs to which you belong.
Pass this alert on to all your gun owning friends and relatives – tell them to go to Niles also.
WHAT: Niles Illinois Village Council Meeting
WHEN: Tuesday, 22 July 2014, 7 PM (be there at 6:15 to get a good seat)
WHERE: Niles Council Chambers, 1000 Civic Center Drive, Niles, IL
REMEMBER…ONLY YOU CAN SAVE GUN RIGHTS FROM DESTRUCTION BY THESE DESPICABLE MOMS.
About:
The ISRA is the state's leading advocate of safe, lawful and responsible firearms ownership. Since 1903, the ISRA has represented the interests of over 1.5 million law-abiding Illinois firearm owners Visit: www.isra.org