By Dean Weingarten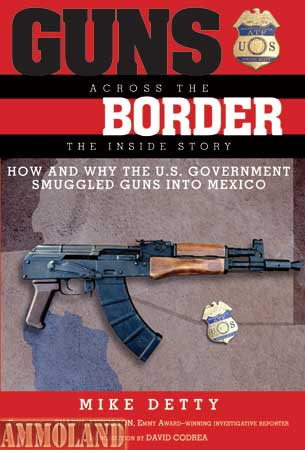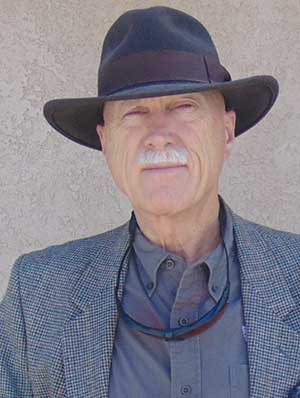 Arizona – -(Ammoland.com)- Every Federal Firearms License holder and second amendment activist should read this book.
Guns Across the Border, The Inside Story more than meets the expectations prompted by the title.   It is an intensely personal insider look at what happened in the "Wide Receiver" gunrunning investigation that was the predecessor to the Fast and Furious scandal.  I met Mike Detty at the 2014 Shot Show in Las Vegas.   He struck me as a quick witted individual with a good head on his shoulders.    Mike Detty was at the core of the Wide Receiver ATF gunrunning investigation.
The book is an incredible, true adventure story about the authors journey from bored, depressed, naive, patriot to seasoned and cynical confidential informant.    Most of the larger gun deals were done out of Detty's own home.   There he recorded the illicit gun buyers and conducted negotiations.  He often took instructions from ATF agents on his cell phone in the middle of a gun sale.   Mike Detty learned important lessons along the way, lessons that you can benefit from.   The book is 264 pages long.   I found it hard to put down.
Perhaps the most important lesson to be learned was that if you become involved in a government investigation, keep your own records!  Document everything.   Keep multiple copies and do not trust that you will be taken care of.    Mike Detty took copious notes and meticulously documented everything.    It shows.   The book accomplishes the difficult task of telling real life events in detail without becoming boring or repetitive.
You will not find superheroes, or super villains.   You will encounter people that you could find in your own life.    I found many "There but for the grace of God, go I" moments in the book.   I found it easy to relate to Mike.   Detty shows how simple it is for a situation to keep escalating, step by small step, until you are where you never thought you might be.  If you ever think you might have an interaction with federal law enforcement… read this book.
Get your copy of Guns Across the Border : http://tiny.cc/w7d4vw
c2014 by Dean Weingarten: Permission to share is granted when this notice is included. Link to Gun Watch
About Dean Weingarten;
Dean Weingarten has been a peace officer, a military officer, was on the University of Wisconsin Pistol Team for four years, and was first certified to teach firearms safety in 1973. He taught the Arizona concealed carry course for fifteen years until the goal of constitutional carry was attained. He has degrees in meteorology and mining engineering, and recently retired from the Department of Defense after a 30 year career in Army Research, Development, Testing, and Evaluation.