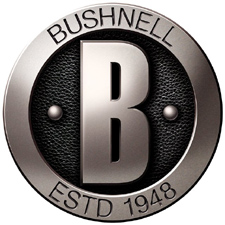 Overland Park, KS. –-(Ammoland.com)- Bushnell, a leader in trail camera technology, has launched a new partnership with DeerLab that provides Trophy Cam customers with a free one-month DeerLab trial and discounted subscription offer.
DeerLab simplifies the management and analysis of trail camera photos, helping hunters more effectively pattern deer and hunt smarter.
DeerLab's unique and user-friendly app helps hunters understand patterns of specific animals at various camera locations, and simplifies the previously laborious process of managing thousands of trail camera images from numerous cameras and properties.
The web-based service, accessible from a computer, tablet or smart phone, automatically synchronizes photos with comprehensive local weather data and allows hunters to easily filter photos by camera, date, weather condition, specific deer, moon phase and more. In addition, DeerLab identifies which cameras are capturing specific deer, the time of day the deer are most active, and when they show up at a particular camera, helping the hunter identify when and where to hunt.
"We're excited to partner with Bushnell to offer customers a next generation scouting solution that combines industry-leading trail camera technology with an advanced scouting app to help hunters more effectively pattern deer and make their time in the woods more successful," said Jon Livingston, DeerLab co-founder.
The new Trophy Cam HD, featuring a 0.2-second trigger speed, one-year battery life and one-second recovery speed, is one of the finest scouting tools on the market. Utilizing black, no-glow LEDs and a new hyper passive infrared sensor (PIR) that detects motion at up to 60 feet away, the Trophy Cam HD captures eight megapixel images and 720p HD video with audio while the HD Max records 1080p video. Additional features include hybrid mode, which captures a still image immediately followed by an HD video clip, and Field Scan 2x technology, which allows users to program two windows of time lapse capture and improve game monitoring at dawn and dusk.
For more information about the DeerLab web app and pricing plans, visit DeerLab.com. To learn more about Bushnell and its industry-leading Trophy Cam series, visit www.bushnell.com.