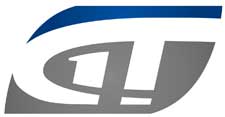 MANDEVILLE, LA –-(Ammoland.com)- This week on Gun Talk Television, host Tom Gresham and field host Chris Cerino put a married couple through a conceal carry crash course!
Brandon and Jennifer Hutchenson are pretty new to conceal carrying.
As a real estate agent, Jennifer wants to be able to defend herself if anything should ever happen while on the job, and Brandon wants his wife to be safe! Chris and Tom take the couple through a whole day of training starting with the fundamentals – the four safety rules – and ending with shooting techniques and ammo selection.
Gun Talk Television airs on Mondays at 8:00 am Eastern, Wednesdays at 12:30 pm ET, Fridays at 9:30 pm ET, and Sundays at 1:00 am ET. Pursuit Channel can be found on DirectTV Ch. 604, and DISH Network Ch. 393. Check your local listings for additional channel information. Watch show segments, get the latest news, and more, at www.youtube.com/guntalktv, www.guntalktelevision.com and www.guntalk.tv. 
About:In its 18th year of national syndication, Tom Gresham's Gun Talk Radio airs live on Sundays from 2PM-5PM Eastern, and runs on more than 135 stations, plus on XM (Ch. 165) Satellite Radio. All Gun Talk shows can be downloaded as podcasts at http://www.guntalk.libsyn.com and Apple iTunes, or through one of the available Apps: the Gun Talk iPhone App, the Blackberry Podcast App, and the Gun Talk App for Android on Amazon. The Gun Talk Minute on XM also airs on XM 165, 166, 168 and Fox Sports every day throughout the week. More information is available at www.guntalk.com.