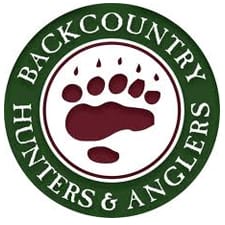 Colorado –-(Ammoland.com)- David A. Lien, Chairman of the Colorado Backcountry Hunters & Anglers (BHA), was recently recognized by Field & Stream as a "Hero of Conservation" for his work in developing a Habitat Watchmen program for BHA, a national sportsmen's conservation group.
Lien created BHA's Habitat Watchmen program in 2009, which utilizes volunteers to find and eliminate threats to wildlife habitat.
"We serve as the eyes and ears of our national forests and other public lands," says Lien, who manages the program in Minnesota and Colorado, where volunteers have helped identify and protect high-value habitat for deer and elk.
David will receive a $500 grant from Field & Stream for his work that he will split evenly between the Minnesota and Colorado BHA chapters, he explains, "to help facilitate our ongoing efforts on behalf of defending and perpetuating wildlands and wildlife and our hunting/angling heritage."
In the words of Field & Stream Manager Eshonda Caraway:
"Congratulations for being selected as a Hero of Conservation in the July 2014 issue of Field & Stream Magazine! It's our continued pleasure to recognize individuals such as yourself who are committed to preserving natural resources across the United States."

David added that, "Whatever I may accomplish with BHA in the name of protecting wildlands and wildlife for future generations of hunters and anglers and other outdoorsmen and women, it's only possible because I have stood on the shoulders of so many others so much more dedicated, selfless, and accomplished than me. In particular, BHA's chapter leaders and the rapidly growing (boots-on-the ground) corps of Habitat Watchmen volunteers out there doing the work that counts every day!"
Lien serves as chairman of the Colorado BHA chapter, co-chair of the Minnesota Backcountry Hunters & Anglers, he's a life member of both the Minnesota Deer Hunters Association and Trout Unlimited, and has authored four books, including Age-Old Quests II: Hunting, Climbing & Trekking (http://outskirtspress.com/AgeOldQuestsII/).
For information on Field & Stream's Conservation Heroes program, visit: www.fieldandstream.com/heroes/conservation/month/july-2014. Backcountry Hunters & Anglers is The Sportsman's Voice for Our Wild Public Lands, Waters and Wildlife (www.backcountryhunters.org).