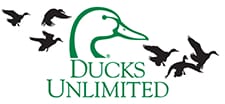 Raleigh, NC –(Ammoland.com)– Ducks Unlimited is proud to announce that through collaborative efforts with state and federal agencies, other non-profit organizations and private landowners more than 106,000 acres of vital wetland habitat has been conserved throughout North Carolina.
"North Carolina is an important part of the Atlantic Flyway," said DU Director of Conservation Programs Craig LeSchack. "In addition to providing important winter habitat for waterfowl produced in the prairies, Great Lakes and eastern Canada, this state winters upwards of 80 percent of the continental tundra swan population."
North Carolina's bays, sounds and associated coastal wetlands provide important habitat for hundreds of thousands of Atlantic brant, several species of diving ducks, black ducks and other puddle ducks. Since 1985, DU has worked with partners to conserve important waterfowl habitat across the state. Through more than 130 projects, DU and partners have protected more than 19,000 acres through conservation easements or public acquisition, and restored or enhanced more than 87,000 acres of wetland habitat.
"DU projects on public lands like the Futch, Goose Creek, Roanoke River Wetlands, North River, and Holly Shelter game lands and Mattamuskeet National Wildlife Refuge also enhance public hunting opportunities," LeSchack said. "DU focuses on habitat conservation to provide waterfowl the resources they need across the continent, but providing hunters with improved and increased opportunities to hunt is also vitally important to us."
Hunters and anglers are largely responsible for funding conservation through licenses and special taxes on hunting equipment. In 2011, more than 1.6 million sportsmen and women spent $2.3 billion on hunting and fishing in North Carolina. They supported 10,000 more jobs than the two largest employers in the state, Merrill Lynch & Co. Inc. and Nortel Networks Corp, combined.
"Wetlands conservation provides critical habitat for hundreds of wildlife species and recreational opportunities for millions of people," LeSchack said. "The conservation work DU does with our partners and supporters also provides important natural benefits like clean water, flood water absorption and storm surge protection."
About Ducks Unlimited Inc.
Ducks Unlimited Inc. is the world's largest non-profit organization dedicated to conserving North America's continually disappearing waterfowl habitats. Established in 1937, Ducks Unlimited has conserved more than 13 million acres thanks to contributions from more than a million supporters across the continent. Guided by science and dedicated to program efficiency, DU works toward the vision of wetlands sufficient to fill the skies with waterfowl today, tomorrow and forever.