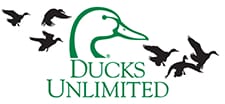 Memphis, TN –(Ammoland.com)– Connie Parker, of Longboat, Florida, was elected to Ducks Unlimited Inc.'s national board of directors during the organization's annual convention held recently in St. Louis.
"The leadership of our board of directors ensures we are fulfilling our mission to conserve, restore and manage wetlands and associated habitats for North America's waterfowl," said DU CEO Dale Hall. "Our board members are not paid for their work. They volunteer their time and resources because they feel so strongly about conservation. I welcome each new member and look forward to working with them in the years to come."
Parker is CEO and Founder of CSPARKERGROUP, a company focused on reorganization, restructuring, and revitalization of mid-market companies in transition, both private and public. In addition, she is a Managing Partner in 12-North Capital, an equity capital/asset management firm focused on domestic commercial real estate.
Parker's involvement in the not-for-profit sector spans state and national organizations. She is a trustee of Florida House, the only state embassy in America, located in Washington, D.C. Her national involvement is in natural resource conservation, serving on the Board of the Theodore Roosevelt Conservation Partnership and on the National Policy Council of Ducks Unlimited. The council is devoted to issues of wetland and waterfowl conservation through public policy initiatives.
About Ducks Unlimited Inc.
Ducks Unlimited Inc. is the world's largest non-profit organization dedicated to conserving North America's continually disappearing waterfowl habitats. Established in 1937, Ducks Unlimited has conserved more than 13 million acres thanks to contributions from more than a million supporters across the continent. Guided by science and dedicated to program efficiency, DU works toward the vision of wetlands sufficient to fill the skies with waterfowl today, tomorrow and forever.