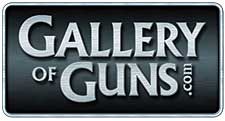 Prescott, AZ -(Ammoland.com)- Gallery of Guns, in conjunction with the International Hunter Education Association (IHEA-USA) is proud to announce the first two instructor selections in its "Champions of Hunter Education" program.
The program is designed to recognize the efforts of those hunter education instructors who have demonstrated an "above and beyond" commitment to the preservation of our hunting heritage. Jack Truesdale, of Lugoff, SC, is an eight-year instructor for the South Carolina Department of Natural Resources.
Captain Billy Downer of South Carolina states, "Jack uses hands-on techniques to really ingrain safe product and firearm use in the field. He is a major contributor to teaching our students safe and ethical hunting in the field, and he makes every effort to have his live range experiences meaningful and impactful. Jack is a trend-setter, and a consistent dependable asset to the state of South Carolina and its Hunter Education programs."
Tim Boxberger, of Great Bend, KS, has twenty-three years of experience as a Kansas Hunter Volunteer instructor. Tim is known statewide for his availability and consistency. He is a man that "practices what he preaches" in the field, and is always willing to give help to new hunters beginning their lifetime of hunting.
Kent Barrett, Kansas Administrator states, "Tim grew up in a small community and loves to hunt. He wants other people to enjoy the same opportunities that he enjoyed as a youth. He simply wants to give back what he was blessed with as a young man: experiences outdoors with nature."
GalleryofGuns.com has awarded each of these two instructors with a new Ruger American rifle and thanks them for their passion, drive, and mentoring efforts in passing on their knowledge to the future generation of hunting.
About GalleryofGuns.com
Founded in 1932 Davidson's, Inc. has grown into one of the nation's top firearms wholesalers. Davidson's unique website, GalleryofGuns.com, allows consumers instant access to tens of thousands of firearms in Davidson's huge inventory. All gun purchases are backed up by Davidson's exclusive Guaranteed Lifetime Replacement Program. Using the Gun Genie, visitors to GalleryofGuns.com can enjoy the easiest and most convenient method to search, find, and buy the firearm they are looking for.
About International Hunter Education Association (IHEA-USA)
Founded in 1972, the IHEA-USA is a professional association committed to continuing the heritage of hunting worldwide by developing safe, responsible, knowledgeable and involved hunters. IHEA is affiliated with the Association of Fish and Wildlife agencies. Goals of this group include serving as the primary resource for information on hunter education; promoting hunter education by fostering cooperative efforts between government agencies, organized groups and industry; striving for constant improvement in hunter education programs; and providing opportunities for the exchange of related ideas, knowledge and experiences.