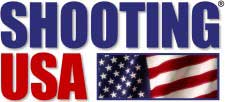 USA – -(Ammoland.com)- Shooting USA – Smith & Wesson IDPA Indoor Nationals 2014
It's the sport that could save your life, shooting scenarios in the IDPA Indoor Nationals at Smith & Wesson. The best in the world compete for titles and first timers get their first experience in competition. Plus the odd looking Webley Police revolver that's now one of History's Guns. And John swaps an AR Stock in a Brownell's Home Gunsmithing Tip, with a warning up front – you have to know what you own before you start
Shooting USA's Impossible Shots Classic – Remembering Tom Knapp
We remember our late friend Tom Knapp, who died far too early at the age of 62. But we have Tom from our archives talking about his life, his philosophy, and his work to become the best known exhibition shooter in the 21st century. And we'll hear from Tom's friends and those he influenced in his shooting career.
AIR TIMES BY TIME ZONE
The Shooting USA Hour Wednesdays:
Eastern Time: 3:30PM, 9:00PM, 12:00 Midnight
Central Time: 2:30 PM, 8:00 PM, 11:00 PM
Mountain Time: 1:30 PM, 7:00 PM, 10:00 PM
Pacific Time: 12:30PM, 6:00 PM, 9:00 PM

Shooting USA is listed as a one hour show in your cable menu.
Shooting USA's Impossible Shots:
Eastern Time: 3:30AM, 3:00 PM, 11:00 PM, 2:30AM Thursday
Central Time: 2:30AM, 2:00 PM, 10:00 PM, 1:30 AM Thursday
Mountain Time: 1:30AM, 1:00PM, 9:00 PM, 12:30 AM
Pacific Time: 12:30AM, Noon, 8:00 PM, 11:30 PM
Are You Connected?
The Shooting USA Show Page on Facebook will keep you briefed on what's happening this week.
https://www.facebook.com/JimScoutten.ShootingUSA?ref=br_tf
Jim Defending the 2nd by Example in the 21st Year
[email protected]