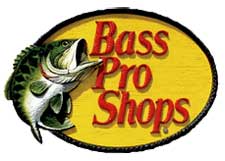 Springfield, MO -(Ammoland.com)- Bass Pro Shops King of Bucks television features a rainy day monster Missouri buck that catches Rob Keck, Bass Pro Shops RedHead Pro Hunting Team member, by surprise. Plus, viewers will experience the amazing story of the Rhineberger buck, a Minnesota giant that nearly fell in the hunter's lap.
This episode will air on The Outdoor Channel Saturday, Aug. 2 at 9:30 a.m. Eastern time. After a heavy downpour, Keck was doing a quick hunting tip from a Missouri deer stand about how big bucks tend to move within minutes after a good rain.
Suddenly he noticed a giant whitetail reflected in the lens of the video camera. Tune in to see how Keck handled being caught off guard.
Also, those who have wondered what happens to a muzzleloader with an accidental double load will find out on this week's episode of King of Bucks. Plus, viewers can up their gun safety IQ with a tip from RedHead Pro Hunting Team member Bob Foulkrod while Keck explores deer diseases that can devastate a herd.
Each week, King of Bucks brings deer hunters' dreams to life. This show, produced by Bass Pro Shops, is dedicated to hunting whitetails — not just big deer or nice deer but world-record deer. Viewers will see techniques and tactics used to take some of the biggest whitetails ever and relive the excitement of the hunt as told from the hunter's point of view.
For more information about Bass Pro Shops King of Bucks, visit The Outdoor Channel.
About Bass Pro Shops
Bass Pro Shops, which specializes in outdoor fun, operates 87 retail stores and Tracker Marine Centers across America and Canada that are visited by more than 116 million people every year. Bass Pro Shops stores, many of which feature restaurants, offer hunting, fishing, camping and other outdoor gear while their catalogs and website serve shoppers throughout the world. The company's Tracker Marine Group, which has produced the number one selling brand of fishing boats for more than 35 years, manufactures and sells a variety of boats for fishing and cruising. Family fun is on tap at Bass Pro Shops resort Big Cedar Lodge, voted number six by Travel and Leisure Magazine as World's Best Hotels for Families. To request a free catalog, call 1-800-BASS PRO. Follow us on Facebook.