Honoring Military Design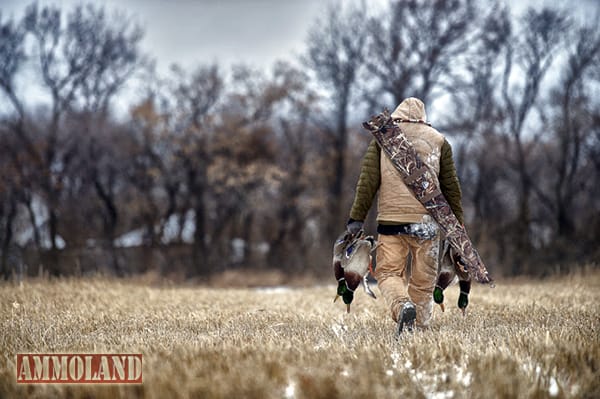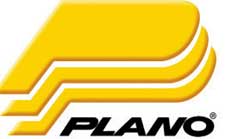 Plano, IL -(Ammoland.com)- To the sportsman and military veteran alike, it's iconic. They line the workbenches of countless man-caves, containing everything from mismatched nuts and bolts to actual ammunition.
Yes, the original post-World War II, .50 caliber M2A1 ammo can is a coveted classic. Returned with war heroes; purchased game-worn at surplus stores; or found brand spanking new at sporting goods merchants – the familiar metal olive drab box is time-tested.
There are, however, two major complications with the military issued tin box. For one, they're not always readily available for purchase. And two, they're pretty darn bulky, built with consideration for storing ammo, certainly not the task of transportation.
For these reasons, Plano introduces its version of the Ammo Can. It, like the original, is predicated on maximizing cargo space and offering infallible protection of its contents.
Plano's Ammo Can generously houses six boxes of 2-3/4" or 3" shotgun shells. Pack it with a hunt's worth of rifle or pistol ammo and there's still ample room for ear protection, shooting glasses, calls, handwear or whatever accessories you take to the field or shooting range.
The trustworthy Ammo Can offers heavy-duty features on the outside as well. A beefy handle fits comfortably in your paw while a robust latch keeps the lid at bay and prevents dust and moisture from entering.
Ammo Can
Model 171200
MSRP $10.99
No Tray/O-Ring
Holds 6 Boxes of 2-3/4" or 3" Shells
Exterior 13.75" x 7" x 8.75"
Interior 11.25×5.5×7
This isn't your granddaddy's ammo can. Well, actually it is… now just easier to transport and available without reenlisting.
About Plano Fishing
A tradition of excellence. Owning a Plano tackle box has become a heritage that has endured for more than half a century. In 1952, Plano introduced the first molded plastic tackle box. For the next fifty years, the Plano brand found its way into the hearts and hands of four generations. Today, there's a 4 in 5 chance that if you own a tackle box, it was made by Plano. There are many reasons why consumers choose Plano, including quality, durability and innovation, but our favorite is "It's what my dad always used."
About Plano Hunting
Innovation and quality are the traits that have become associated with the Plano brand. Thousands of hunters and shooters have come to trust Plano for the storage of their firearms, bows and hunting accessories. Since 1952 Plano has been supplying outdoor enthusiast with storage solutions that allow them to make the most of the time they have outdoors.