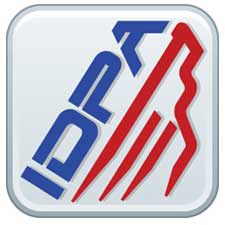 SACRAMENTO, Calif. – -(Ammoland.com)- Following on the success of last year's state championship, Sacramento Defensive Pistol Shooters (www.sdps-idpa.org) will again host the California State IDPA Championship which is scheduled to take place on Saturday, October 4, 2014.
Held at the Sacramento Valley Shooting Center (www.sacvalley.org), this fully sanctioned Tier 3 championship event will consist of 11 stages and is limited to 175 total competitors holding a current IDPA classification of Marksman or higher. Registration for the 2014 California State IDPA Championship is currently open to competitors, as well for those seeking to work the match as staff.
The state's top shooters will compete for the five IDPA division titles as well as Most Accurate, High Lady, High Junior, High Senior, High Distinguished Senior, High Industry, High Press, High International, High Military and High Law Enforcement honors. In addition to trophies, prizes will be awarded by a random draw open to all competitors.
Ideally located in the heart of central California, the setting for the 2014 California State IDPA Championship is just a few hours from several popular Golden State destinations including the California wine country, the Sierra Nevada Mountains and, of course, Lake Tahoe. Shooters are encouraged to take advantage of their time in the area to extend their stay and visit these tourist destinations.
IDPA members looking to compete in the match should register early as slots are sure to fill up fast for this premier defensive pistol match. For more information on the 2014 California State IDPA Championship, or to register, please visit the match website at http://sdps-idpa.org/2014/index.html.