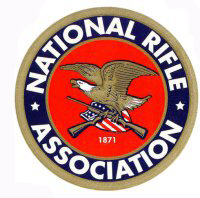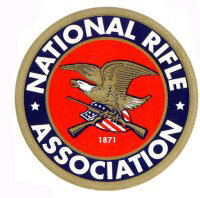 FAIRFAX, Va. –-(Ammoland.com)- The National Rifle Association is pleased to announce Remington Arms Company, LLC as the title sponsor to the 2014 NRA National Rifle & Pistol Championships. Considered the top shooting sports event in the country, this year's matches will be held July 7 through August 10 2014 at Camp Perry, Ohio, and in Bristol, Indiana.
"Remington is one of the most trusted names in the shooting industry and has been involved with the National Rifle & Pistol Championships for a very long time. They are an excellent sponsor for our National Matches," said Director of NRA Competitive Shooting Dennis Willing.

"Their title sponsorship, which began last year, shows their commitment to the shooting sports and will allow us to help the matches become more popular than ever before."
The National Matches, a tradition at Camp Perry since 1907, are divided into six phases of competition: Pistol, Smallbore 3-Position, Smallbore Prone, High Power, High Power Mid-Range and High Power Long Range. For the third time in history, the National Matches' smallbore phase will be held at another location.
The 2014 and 2015 Smallbore 3-Position and Smallbore Prone championships will move to the Wa Ke De' Rifle Range in Bristol, Indiana, to accommodate the upcoming 2015 World Palma Rifle Championships at Camp Perry.
Competitors range from all ages and experience levels and awards are distributed similarly. Novice shooters, Olympic medalists, law enforcement officers, military personnel, and international competitors all shoot alongside each other during the national championships.
"Remington enjoys a proud history with the National Matches at Camp Perry going back to the 1900's," said Team Remington Captain Ken Roxburgh. "This year we're returning as the title sponsor of the 2014 NRA National Matches and are providing special sponsorship, support, trophies and awards for the National High Power Championships and the National Long Range High Power Championships. When it comes to promoting participation in shooting sports, Remington does it all."
For more information on NRA Competitive Shooting Sponsorships, visit www.nrasportsponsors.com or contact Senior Marketing Coordinator Woody Arenas at 1-877-672-6282 or [email protected]
Information about the NRA National Rifle & Pistol Matches, presented by Remington, and other NRA competitive shooting events may be found at www.compete.nra.org.
About Remington Arms Company, LLC
Remington Arms Company, LLC, ("Remington") headquartered in Madison, N.C., designs, produces and sells sporting goods and products for the hunting, shooting sports and self defense markets, as well as solutions to the military, government and law enforcement markets. Founded in 1816, the Company is the nation's oldest continuously operating manufacturer.  Remington is privately-held and one of the largest domestic producers of shotguns and rifles. The Remington Family of Companies has 23 locations across 14 states employing over 4,200 people and distributes its products throughout the U.S. and in over 55 foreign countries. More information about the Company can be found at www.remington.com.
About the National Rifle Association
Established in 1871, the National Rifle Association is America's oldest civil rights and sportsmen's group. Five million members strong, NRA continues its mission to uphold Second Amendment rights and is the leader in firearm education and training for law-abiding gun owners, law enforcement and the military. Visit http://nra.org.