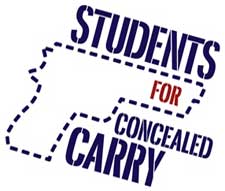 Washington, D.C. -(Ammoland.com)- ​Students for Concealed Carry is excited to host its third National Conference in Washington, D.C., only days after the historic ruling in Palmer v. D.C. overturned the District's ban on firearms carried outside the home.
Until this ruling, the nation's capital remained one of the largest "gun-free" free zones in the United States. Despite these laws, D.C. remained on the list of the most violent cities in the country.
The decision handed down by Judge Sculling states:
​​
In light of Heller, McDonald, and their progeny, there is no longer any basis on which this Court can conclude that the District of Columbia's total ban on the public carrying of ready-to-use handguns outside the home is constitutional under any level of scrutiny.
The SCC National Conference will take place on Tuesday, August 5, from 12 PM to 4:30 PM, at the National Press Club.
About Students for Concealed Carry (SCC)
Students for Concealed Carry (SCC) is a national, non-partisan, grassroots organization comprising college students, professors, college employees, parents of college students, and concerned citizens who believe that holders of state-issued concealed handgun licenses should be allowed the same measure of personal protection on college campuses that current laws afford them virtually everywhere else. SCC has members in all fifty states and the District of Columbia. SCC is not affiliated with the NRA or any other organization.