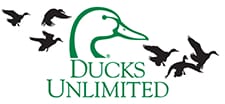 Memphis, TN –(Ammoland.com)– Mike McShane, of Johns Island, South Carolina, was elected to Ducks Unlimited Inc.'s national board of directors during the organization's annual convention in St. Louis.
"The leadership of our board of directors ensures we are fulfilling our mission to conserve, restore and manage wetlands and associated habitats for North America's waterfowl," said DU CEO Dale Hall. "Our board members are not paid for their work. They volunteer their time and resources because they feel so strongly about conservation. I welcome each new member and look forward to working with them in the years to come."
As the former Chairman of the South Carolina Natural Resources Board, Mike has been a champion of conservation efforts throughout the Lowcountry region. He currently sits on the board of the South Carolina Conservation Bank, serves as Chairman of the Medical University of South Carolina Children's Hospital and is an Emeritus Director of Nemours Plantation Wildlife Foundation.
Mike and his wife, Gigi, reside at Ravens Point Plantation, their family's property on Johns Island and the first property protected by an easement with the Lowcountry Open Land Trust. An active DU volunteer, Mike is a Diamond Heritage Sponsor and serves on the Rice and Ducks Book Committee. Rice and Ducks: The Surprising Convergence that Saved the Carolina Lowcountry records the history of the South Carolina rice lands. He is a Benefactor Sponsor and previously served on DU's Conservation Programs Committee.
About Ducks Unlimited Inc.
Ducks Unlimited Inc. is the world's largest non-profit organization dedicated to conserving North America's continually disappearing waterfowl habitats. Established in 1937, Ducks Unlimited has conserved more than 13 million acres thanks to contributions from more than a million supporters across the continent. Guided by science and dedicated to program efficiency, DU works toward the vision of wetlands sufficient to fill the skies with waterfowl today, tomorrow and forever.