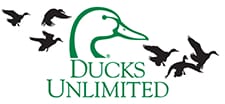 Memphis, TN –(Ammoland.com)– Jeff Heidelbauer, of Custer, South Dakota, was elected to Ducks Unlimited Inc.'s national board of directors during the organization's annual convention in St. Louis.
"The leadership of our board of directors ensures we are fulfilling our mission to conserve, restore and manage wetlands and associated habitats for North America's waterfowl," said DU CEO Dale Hall. "Our board members are not paid for their work. They volunteer their time and resources because they feel so strongly about conservation. I welcome each new member and look forward to working with them in the years to come."
Heidelbauer, the co-owner and operator of a ranch in Custer and a farm in Minnesota, has been a DU volunteer for 38 years.
"My father taught me to give back for the enjoyment you get from outdoor activities like waterfowl hunting. I learned early on there was no better organization than Ducks Unlimited for me to focus my 'give back' activities," he said. "To serve on the DU board of directors is the ultimate honor and a great way to help conservation in the Prairie Pothole Region that I have had the life-long privilege to enjoy."
A Diamond Sponsor in Perpetuity and a Life Sponsor (Grand Slam), Heidelbauer is a member of the President's Council and the Platinum Feather Society. Most recently, he served for three years as the South Dakota state chairman and currently is the South Dakota state council chairman. Heidelbauer is also a regional vice president for the seven-state Great Plains Region, which includes South Dakota, and he serves on DU's National Development Committee.
For a complete list of DU's volunteer board of directors, please visit Ducks.org.
About Ducks Unlimited Inc.
Ducks Unlimited Inc. is the world's largest non-profit organization dedicated to conserving North America's continually disappearing waterfowl habitats. Established in 1937, Ducks Unlimited has conserved more than 13 million acres thanks to contributions from more than a million supporters across the continent. Guided by science and dedicated to program efficiency, DU works toward the vision of wetlands sufficient to fill the skies with waterfowl today, tomorrow and forever.