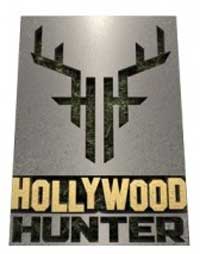 Los Angeles, Calif. –(July 31, 2014) – The Hollywood Hunter, Freddy Harteis, is helping attendees of the Deerassic Classic August 1 – 2 in Cambridge, Ohio test their archery skills during the Bear Archery Presents Hollywood Hunter Shoot-Off.
All attendees are welcome to try the new Bear Archery Agenda bows, plus stop by The Hollywood Hunter booth (#7-B) for giveaways, merchandise and a chance to meet Freddy Harteis and see what's happening on season four of The Hollywood Hunter television series.
Harteis will be giving demonstrations and available on Friday, August 1 from 1 p.m. to 9 p.m. and Saturday, August 2 from 10 a.m. to 8 p.m.
Learn more about the Deerassic Classic at http://deerassic.com
To learn more about Hollywood Hunter, visit :
Tune in to Sportsman Channel's "Hollywood Hunter" Saturdays at 10 a.m. ET.
To find Sportsman Channel in your area click here.
About Hollywood Hunter and Harteis Ranch:
From the glam of Hollywood to the rustic outdoors, The Hollywood Hunter follows big-game hunter Freddy Harteis and his celebrity wife, Jeannie Mai, (Fox Network's, "The Real" premiering in September) as Freddy teaches the big city what hunting can be about, a thrilling adventure that gives back. City slickers, partners, and charities join in to build lifetime memories to showcase the hunt is more about the experience. Established in 1995, the Harteis Ranch is nicknamed, "Ranch O Bella Vista," which translates into "Ranch of Beautiful Views."With 9,000 square feet with all the accommodations of an exclusive resort, the Harteis Ranch has expanded to a hunter's paradise, which includes first-class hunting cabins, a butcher shop, 30 plus ponds, over 20 miles of improved dirt roads and many other environmental considerations to improve the quality of habitat for the elk and other wildlife that call the Harteis Ranch home.