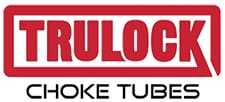 Whigham, GA -(Ammoland.com)- Trulock Chokes, widely known as the maker of the finest choke tubes on the market, spotlights the Tactical Choke.
The Trulock Tactical Choke is a top-of-the-line choke designed for multiple forms of ammunition. Produced for optimal performance, the Tactical choke was created for breaching rounds, buckshot and rifle slugs.
This eliminates the need to change muzzle devices when alternating ammunition from breaching rounds to buckshot or rifle slugs. It truly is an all-in-one choke!
When used as a standoff tool, the crenulated muzzle ensures a perfect grip and the texture prevents slipping!
Want better downrange accuracy and performance with buckshot or rifled slug ammunition? Look no further than the Trulock Tactical Choke! The craftsmanship and precision that go into this choke give it incredible downrange accuracy that is second to none.
About Trulock Chokes
Trulock Chokes, founded by George TruLock, is a Georgia based company. They manufacture chokes under the Trulock brands well as serving as an O.E.M. for many firearms companies. Trulock is the number one source for quality chokes and, as always, you will get specialized attention when dealing with them. Proudly made in the U.S., their choke tubes are guaranteed to improve your gun's performance.