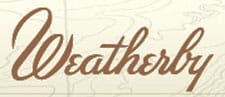 Paso Robles, CA -(Ammoland.com)- Weatherby, Inc. has an immediate full-time opening for an internet marketing manager at the company's headquarters in Paso Robles, California.
The position requires creating, maintaining and managing an aggressive Internet and social media marketing campaign, as well as maintaining and updating all of Weatherby's Internet properties.
"This is an additional position on our growing marketing team," said Mike Schwiebert, Weatherby's vice president, marketing. "Over the past three years, we have implemented a much more aggressive Internet marketing strategy that has helped create new positions within our company as well as many exciting opportunities with existing customers and customers who are new to the hunting/shooting sports."
Essential duties and responsibilities include but are not limited to:
moderator for community forum site
manage and expand company Facebook, Twitter and other social media accounts
create and manage Internet/website content across multiple properties, keeping them up to date
create and implement plans for content and promotions
manage and maximize exposure and effectiveness of WeatherbyTV
track and report on all site metrics
maintain and utilize databases
map out and drive marketing strategy
Weatherby is seeking candidates with work experience/education that includes:
two years in the firearms/outdoor industry with extensive knowledge of firearms and hunting
advanced knowledge of HTML, Java and PHP, as well as server-side software languages and databases
extensive writing/communication
working both independently and with a team
Bachelor of Arts or Bachelor of Science degree in computer science, IT or an equivalent field; or two years related experience and/or training; or an equivalent combination of education and experience
This position requires working on-site at Weatherby's offices in Paso Robles. Interested and qualified candidates should submit a cover letter of introduction and up-to-date resume to Jalene John.
About Weatherby, Inc.
Founded in 1945, Weatherby, Inc.'s line features the new WBY-X products as well as the popular Vanguard Series 2 and legendary Mark V rifles (production and custom), Threat Response shotguns and rifles, semi-auto and pump shotguns, premium ammunition and security/shooting accessories. The company is based in Paso Robles, Calif., and invites all hunters and shooters to visit its free online community at WeatherbyNation.