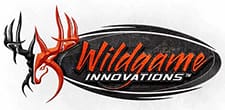 New Roads, LA -(Ammoland.com)- Wildgame Innovations took trail camera technology to the next level with the Buck Commander Nano Series.
The Nano Series is the market's smallest trail cameras available. Created with the market's latest technology, the Buck Commander Nano Series is sure to provide hunters with the best scouting footage available.
The compact design of the Nano Series allows for ultimate concealment when scouting prey. Couple the small size of the Nano trail cameras with the new and advanced TRUbark HD texture with stained finish and your Nano will be invisible to all prey.
Included in the Nano Series is FlexTime technology. All Nano Series trail cameras come standard with a wide-angle 16:9 aspect ration option. View more land with the wide-angle setting and capture more activity! The 1-second rapid trigger speed catches movement in the blink of an eye. Don't miss a thing when you have a Nano!
All images are stored in HD format at 720p. The Nano Series is compatible with up to 32GB SD or SDHC cards. Never worry about filling up your storage memory when you can insert high capacity cards!
The Buck Commander Nano 10 captures images as far as 80 feet away with an intense flash range. The 36 piece high intensity infrared LEDs illuminate images in a 10.0MP format. Never second-guess what you're viewing with the 10MP image display on the Buck Commander Nano 10.
The Nano 8 LightsOut delivers a 55-foot, subtle flash range, guaranteed not to spook deer. The 36 piece high intensity infrared invisible LEDs deliver exceptional image quality with 8.0MP. Find out what your prey are up to with the Nano 8 LightsOut!
Enjoy the crisp and clear display of the Buck Commander Nano 8 with the 8MP image quality. Reaching an enormous 75-foot flash range, the Nano 8 won't miss a thing! It comes packed with a 32 piece high intensity infrared LEDs.
View 6MP footage on the Buck Commander Nano 6. Featuring a 65-foot flash range, the Nano 6 will capture nighttime movement that's sure to please. The Nano 6 comes standard with a 28 piece high intensity infrared LEDs.
Every hunter should include a Nano Series trail camera, or several, in their hunting gear. Capture all prey activity no matter the light coverage with the market's most compact and advanced trail cameras available.
About Wildgame Innovations
Wildgame Innovations, a leader in wildlife nutrition and land management, produces nutritional supplements and attractants that attract, hold and grow more deer than any other products on the market. For this reason, Wildgame Innovations has become one of the fastest-growing companies in its segment of the hunting industry.