By Major Van Harl USAF Ret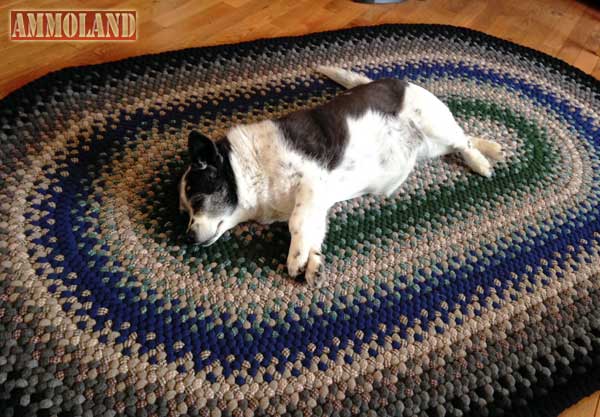 Wisconsin –-(Ammoland.com)- "Old Airmen never die they just fade away to Wisconsin to eat cheese curds" a quote from an old Airman.
One of the problems with being a Chief Master Sergeant or a Colonel is, about the time you are forced to retire on thirty years from active duty service in the Air Force, folks begin to think that perhaps you have peaked. In the eyes of the military you are really old.
Now mind you, the average Chief retires in his/her late forties and the average Colonel retires in their early fifties. In the civilian world people of that age are only getting started in senior management.
Just as you are beginning to get really good at "big picture" leadership the Department of Defense puts you out to pasture. The Colonel (my wife-Dawn M. Harl) was forced to retired on thirty years.
I know she was tired of the moving around, because she had done it as a dependant spouse with my early Air Force career and then there was her own thirty years of military moves.

This however did not mean she was over the hill and could not have taken on another Medical Group (hospital commander) assignment or two for that matter.
It is an up or out system and there is always someone just below you in the queue waiting for their turn at "command-bat." So you move on and join the ranks of the civilians. We hung around Colorado Springs for almost a year after the Colonel retired waiting for the daughter to graduate from high school. Instead of pursuing a new civilian career we used the excuse that there was no sense starting a job that would only be left in a few short months as we followed the daughter to college.
So instead of seeking out the high pressure job of the corporate world the Colonel took up rug braiding. Her mother, my favorite mother-in-law (Marlene Rausch), had been braiding rugs for a number of years and the Colonel wanted to learn. We went to a demonstration on rug braiding in Denver, Colorado and the Colonel joined the Rocky Mountain Rug Braiders Guild.
The rugs are braided from long strips of wool material. People will be walking on these rugs for years so you use wool that holds up to the wear and tear. My job was to find the wool for her. I would scour thrift stores and garage sales in Colorado Springs looking for wool blankets. I also was always looking for Pendleton wool skirts to buy.
I once approached the checkout counter of a Salvation Army store with eleven Pendleton skirts because they were on sale for $2 a piece that day, lots of stares from the female customers.
They understood the value of the skirts and had no idea what I was going to do with them. The skirts and blankets were then torn into strips and the Colonel braided them into works of art. The Colonel and her mother attended a couple of braiding conventions in Salida, Colorado and Valley Forge, PA.
Singer back in the 1940s & 50s made a very small, lightweight sewing machine called a Featherweight. They are all the rage in the rug braiding world and the Colonel wanted one. When I found one I had to dip into my emergency gun buying "stash" but I secured the machine for her. Nothing is too good for her, including giving up buying another firearm because I spent the money on a sewing machine.
The Featherweight travels to rug braiding events along with the Colonel. The Colonel made a gorgeous blue rug for me that our dog Maggie claimed as soon as it hit the floor in our home.
Wisconsin holds its State Fair in Milwaukee County and they had added the new category of heritage rag-rugs for submissions this year. My mother-in-law and the Colonel both entered their best rugs in the state wide competitions. When they went to pick the rugs up after the official judging had occurred they were told both rugs had placed in the competition and that the rugs needed to stay until the 2014 State Fair closed for the season. The Colonel and her mother went to the opening day of the State Fair and both women found first place, Blue Ribbons on their braided wool rugs (competing in different categories).
She may not be a practicing nurse or an Air Force officer anymore but I would suggest the Colonel has not peaked, or my mother-in-law for that matter. Pabst Beer has been milking that Blue Ribbon thing for over a hundred years since they won first place at a fair. We just need to figure out how the Colonel can parlay her Blue Ribbon in to something big.
Major Van Harl USAF Ret. / [email protected]
About Major Van Harl USAF Ret.:Major Van E. Harl USAF Ret., a career Police Officer in the U.S. Air Force was born in Burlington, Iowa, USA, in 1955. He was the Deputy Chief of police at two Air Force Bases and the Commander of Law Enforcement Operations at another. He is a graduate of the U.S. Army Infantry School.  A retired Colorado Ranger and currently is an Auxiliary Police Officer with the Cudahy PD in Milwaukee County, WI.  His efforts now are directed at church campus safely and security training.  He believes "evil hates organization."  [email protected]