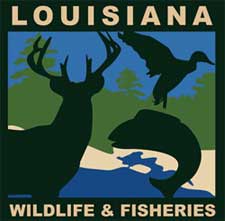 Abbeville, LA -(Ammoland.com)- The Louisiana Department of Wildlife and Fisheries (LDWF) announced today that installation of baffles on the rifle range at the Sherburne Wildlife Management Area (WMA) has been completed and the range is now open.
Installation of the baffles was the final phase of the rifle range improvements that also involved the replacement of the overhead cover which was damaged by the opening of the Morganza Spillway. Installation of the baffles will improve range safety by ensuring that projectiles are contained within the range.
All ranges on the Sherburne WMA are now open including two shotgun ranges, a handgun range, rifle range and archery range.
All range users are reminded that they are required to obtain and complete a self-clearing permit at the range. In addition, users 16 to 60 years of age must have a valid Louisiana hunting license, fishing license or Wild Louisiana Stamp in their possession while on the range.
Sherburne WMA is located within the Morganza Floodway portion of the Atchafalaya Basin, between the Atchafalaya River and the East Protection Levee, in Pointe Coupee, St. Martin and Iberville Parishes. The WMA is accessible from U.S. Hwy. 190 and I-10.
About The Louisiana Department of Wildlife and Fisheries (LDWF)
The Department of Wildlife and Fisheries is charged with managing and protecting Louisiana's abundant natural resources. The LDWF's mission is to manage, conserve, and promote wise utilization of Louisiana's renewable fish and wildlife resources and their supporting habitats through replenishment, protection, enhancement, research, development, and education for the social and economic benefit of current and future generations; to provide opportunities for knowledge of and use and enjoyment of these resources; and to promote a safe and healthy environment for the users of the resources.