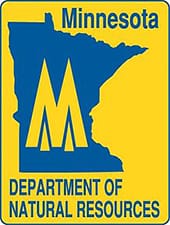 Little Falls, MN -(Ammoland.com)- The deadline for hunters to apply for the 2014 regular archery deer hunts at Camp Ripley near Little Falls is Friday, Aug. 15, according to the Minnesota Department of Natural Resources.
Hunters may pick one season out of two seasons offered: Oct. 15-16 (Wednesday-Thursday, code 668) or Oct. 25-26 (Saturday-Sunday, code 669). A total of 4,000 permits, with 2,000 per two-day hunt, will be made available. Successful applicants must buy a valid archery license at least two days before their hunt to participate.
Due to military training, the first of this year's two hunts will begin one day earlier than usual, and hunting will not take place on a Friday. As a result, the first hunt will not coincide exactly with the annual statewide teachers' conference when many schools are closed, as it has in the past.
Hunters can apply for the Camp Ripley hunts through DNR's computerized Electronic Licensing System (ELS) at any one of 1,500 ELS agents located throughout Minnesota, by telephone at 888-665-4236, online at www.dnr.state.mn.us/licenses/index.html, or in the DNR License Center, 500 Lafayette Road, St. Paul.
Application instructions and rules for this year's hunt are at MNDNR.
About the Minnesota Department of Natural Resources (MNDNR)
The Minnesota Department of Natural Resources is the agency of the U.S. state of Minnesota charged with conserving and managing the state's natural resources. The agency maintains areas such as state parks, state forests, recreational trails, and recreation areas as well as managing minerals, wildlife, and forestry. The agency is currently divided into sections Ecological Resources, Enforcement, Fish & Wildlife, Forestry, Lands and Minerals, Waterways, Parks and Trails, and Waters.