Vista Outdoor Inc. to be Stand Alone, Leading Outdoor Company.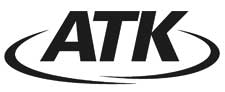 ARLINGTON, Va. –-(Ammoland.com)- Alliant Techsystems Inc. ("ATK" or the "Company") (NYSE: ATK) announced that, in connection with its previously announced plan to create two independent, public companies with leadership in Outdoor Sports and Aerospace and Defense, it filed today a registration statement on Form 10 with the Securities and Exchange Commission.
The filing reflects the name for the new sporting company, Vista Outdoor Inc. ("Vista Outdoor"). ATK intends to spin-off its Sporting Group business through the distribution of all the shares of common stock of Vista Outdoor Inc. to ATK stockholders.
The share distribution ratio and the applicable record date will be determined and publicly announced at a later date.
ATK expects that the spin-off will be tax-free to U.S. stockholders. The spin-off will be immediately followed by a tax-free, all-stock merger between ATK's Aerospace and Defense Groups and Orbital Sciences Corporation ("Orbital") (NYSE: ORB). The spin-off is subject to Orbital stockholders approving the merger and ATK stockholders approving the issuance of ATK shares to Orbital stockholders in connection with the merger, and the satisfaction of customary closing conditions, including regulatory approvals.
Holders of ATK common stock as of the record date for the spin-off will not be required to make any payment, surrender or exchange any shares of ATK common stock or take any other action to participate in the spin-off. Additional information concerning Vista Outdoor and the proposed spin-off is contained in the registration statement on Form 10.
The new publicly traded company will design, manufacture and market consumer products in the growing outdoor sports and recreation markets. ATK has selected Vista Outdoor as the company name to represent a portfolio of more than 30 well-recognized brands, its operations, its employees and its stockholders.
"The name 'Vista Outdoor' reflects our vision to be a leading provider in outdoor sports and recreation," said Mark DeYoung, ATK President and Chief Executive Officer and future Chairman and Chief Executive Officer of Vista Outdoor.

"We will develop innovative and affordable products, grow our legacy brands and expand into complementary and adjacent markets. Our team will build on our strategic partnerships, continuously improve operations and deliver long-term shareholder value. Our mission is to leverage our experience and passion for our products to help the outdoor enthusiast achieve independence and success in the rugged domain of their choice. Vista Outdoor brands and products are for those who seek adventure, strive for achievement and enjoy the journey."
Vista Outdoor will be headquartered in Utah, an outdoor recreation hub for manufacturers and recreational-equipment suppliers to the outdoor industry. Vista Outdoor generated approximately $2.3 billion in pro forma sales in fiscal year 2014. The company will have approximately 5,800 employees across the U.S. and internationally. Vista Outdoor expects to trade on the New York Stock Exchange under the ticker symbol VSTO. The company's widely known and respected brands include: Federal Premium, Bushnell, Savage Arms, BLACKHAWK!, Primos, Final Approach, Uncle Mike's, Hoppe's, RCBS, Alliant Powder, CCI, Speer, Champion Targets, Gold Tip Arrows, Weaver Optics, Outers, Bolle, Cebe, and Serengeti.
Morgan Stanley and BofA Merrill Lynch are acting as financial advisors and Cravath, Swaine & Moore LLP is acting as legal advisor to ATK and Vista Outdoor in connection with this process.
About ATK
ATK is an aerospace, defense and outdoor sports and recreation company with operations in 21 states, Puerto Rico and internationally. News and information can be found on the Internet at www.atk.com, on Facebook at www.facebook.com/atk or on Twitter @ATK.