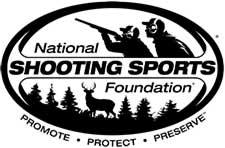 NEWTOWN, Conn –-(Ammoland.com)- Cabela's, the World's Foremost Outfitter of hunting, fishing and outdoor gear, has renewed its agreement as the Official Retailer of SHOT Show Industry Day at the Range for a third year.
Industry Day at the Range will be held Monday, Jan. 19, 2015, at the Boulder Pistol and Rifle Range in Boulder City, Nevada.
The event will provide media an opportunity to examine and shoot the latest rifle, shotgun and handgun products displayed by more than 100 exhibitors on site, as well as get a preview of the industry's exciting line of hunting and shooting products for 2015.
Industry Day at the Range, owned and operated by CMG Marketing & Events and Triple Curl PR & Advertising, will be split into two sessions. The first will be open to up to 1,000 invited media members who are welcome to stay the entire day.

The afternoon session will open at 12:00 p.m. to up to 700 invited buyers, dealers, distributors and retailers. Attendee registration is expected to open in late September. Visit, www.SHOTShowRangeDay.com for more information about this event.
About NSSF The National Shooting Sports Foundation is the trade association for the firearms industry. Its mission is to promote, protect and preserve hunting and the shooting sports. Formed in 1961, NSSF has a membership of more than 6,000 manufacturers, distributors, firearms retailers, shooting ranges, sportsmen's organizations and publishers. For more information, log on to www.nssf.org.