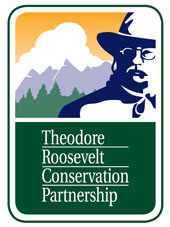 Pinedale, WY -(Ammoland.com)- Sportsmen's groups will be gathering in Wyoming this week to confront declining populations of mule deer and how to increase public support for conservation and management of the popular Western big game species.
The Wyoming Mule Deer Coalition, a consortium established by Bowhunters of Wyoming, the Mule Deer Foundation, Muley Fanatic Foundation, Wyoming Wildlife Federation and the Theodore Roosevelt Conservation Partnership (TRCP), is sponsoring the event in cooperation with the Wyoming Game and Fish Department (WGFD). The new group hopes to establish a network of sportsmen and conservation organizations, business and individuals to work together to ensure the future of Wyoming mule deer populations.
"Mule deer are a true icon of the West, and they are facing a lot of challenges in our rapidly changing world," said Miles Moretti, president and CEO of the Mule Deer Foundation. "We need all hands on deck to solve some complex problems, and our hope is that this summit will ignite other local efforts that engage sportsmen across the Western states to rally support for mule deer conservation."
Populations of mule deer across the West have been declining for decades. Numerous suspects are potentially responsible for these declines, including habitat loss, harsh winters, energy development, barriers to migration and predators. While sportsmen may dispute the actual cause of declines, however, all agree that something needs to be done.
"Our goal is to bring sportsmen together to support good conservation efforts for mule deer in Wyoming," said Josh Coursey, president and CEO of the Wyoming-based Muley Fanatic Foundation. "We need local sportsmen and businesses to get engaged and learn how they can help reverse the trends of declining populations in our state."
"The health of populations of mule deer and other big game animals is vital for maintaining our outdoor traditions and hunting-based Western economy," said Ed Arnett, director of the Center for Responsible Energy Development at the Theodore Roosevelt Conservation Partnership. "Sportsmen's voices are crucial to the future of mule deer. We need to act now and advocate for protecting critical habitats, balancing energy development and other activities with conservation, and opposing activities that negatively affect mule deer."
The first "Wyoming Mule Deer Summit" will be held at the Daniel Schoolhouse in Daniel, Wyoming, on Aug. 6 from 8 a.m. to 5 p.m. On Aug. 7, interested participants can attend a field tour to observe mule deer habitat and continue the discussion. The event is open to the public.
About the Theodore Roosevelt Conservation Partnership (TRCP)
Inspired by the legacy of Theodore Roosevelt, the TRCP is a coalition of organizations and grassroots partners working together to preserve the traditions of hunting and fishing.