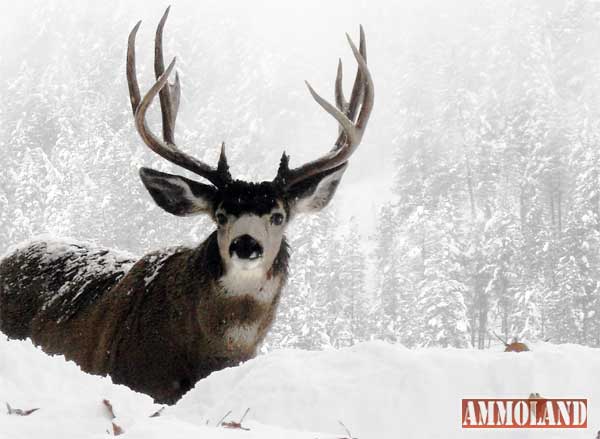 Herber Springs, AR -(Ammoland.com)- Veterans injured in service can apply for free deer hunting permits at Greers Ferry Lake.
The U.S. Army Corps of Engineers is taking applications from veterans for a muzzleloader deer hunt Nov. 4-6 at the lake. The Corps will issue up to five hunting permits to veterans who suffer from paralysis or an amputation of a limb as a result of their military service. Hunting blinds and safe access routes to the sites will be provided.
This hunt is a joint effort among the Army Corps of Engineers, the Arkansas Game and Fish Commission, and the Dale W. Langford Marine Corps League Detachment 1323. Veterans must submit a completed application by close of business Sept. 2. Sponsors will hold a drawing in September to select up to five hunters who will be notified by Oct. 1.
Applications are available at the Army Corps of Engineers Greers Ferry Project Office, P.O. Box 1088, Highway 25 N., Heber Springs, Ark. 72543 or by calling 501-362-2416. Office hours are 8 a.m. until 4:30 p.m., weekdays except federal holidays.
About The Arkansas Game and Fish Commission (AGFC)
The Arkansas Game and Fish Commission plays an important role in keeping The Natural State true to its name. During the last 100 years, the agency has overseen the protection, conservation and preservation of various species of fish and wildlife in Arkansas. This is done through habitat management, fish stocking, hunting and fishing regulations, and a host of other programs.