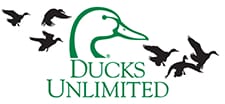 Memphis, TN -(Ammoland.com)- The U.S. Army Corps of Engineers – Memphis District recently released the first Mount Tena Creek Mitigation Bank wetland credits.
The bank, located in southern Fayette County, will help offset unavoidable environmental impacts to wetlands throughout the Memphis area.
"Purchasing credits from an approved mitigation bank allows a developer to move on with their project in a quick and efficient manner," Eric Held, manager of mitigation programs for DU's Southern Region, said. "Purchasing credits is the preferred means of offsetting unavoidable environmental impacts. This bank will streamline the permitting process for development in the Memphis area, including government infrastructure, residential growth, and commercial enterprise."
Over the coming months Ducks Unlimited, Inc. will plant nearly 23,000 native trees as part of the sites wetland habitat restoration. The entire restoration project will be monitored for several years to ensure its success and that it meets requirements of the Corps of Engineers.
"DU has more than 75 years experience in wetland enhancement and restoration work and is recognized as the world's leading wetlands conservation organization," Held said. "Operating the Mount Tena Creek Mitigation Bank allows us to apply this institutional knowledge and experience to deliver quality wetland restoration to provide companies a cost effective option for compensating for authorized wetland impacts."
Purchasing credits from an approved mitigation bank allows a developer to permanently transfer responsibility for their compensatory mitigation requirements to the bank sponsor.
Interested parties can contact Eric Held at (601) 956-1936 or via email [email protected]; or visit DucksMitigation for more information.
About Ducks Unlimited Inc.
Ducks Unlimited Inc. is the world's largest non-profit organization dedicated to conserving North America's continually disappearing waterfowl habitats. Established in 1937, Ducks Unlimited has conserved more than 13 million acres thanks to contributions from more than a million supporters across the continent. Guided by science and dedicated to program efficiency, DU works toward the vision of wetlands sufficient to fill the skies with waterfowl today, tomorrow and forever.