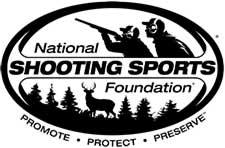 NEWTOWN, Conn –-(Ammoland.com)- If your shooting sports related business has been affected by the Northern California Earthquake, you may be able to qualify for a late Federal excise tax filing, payment, or deposit penalty waiver.
The Treasury Department's Alcohol and Tobacco Tax and Trade Bureau (TTB) issued an announcement, available online here, that outlines the qualifications for such waivers and provides contact information for the National Revenue Center.
According to the announcement, penalty waivers may apply to taxpayers whose place of employment is located in the affected area, and taxpayers whose records are maintained in the affected areas.
About NSSFThe National Shooting Sports Foundation is the trade association for the firearms industry. Its mission is to promote, protect and preserve hunting and the shooting sports. Formed in 1961, NSSF has a membership of more than 6,000 manufacturers, distributors, firearms retailers, shooting ranges, sportsmen's organizations and publishers. For more information, log on to www.nssf.org.