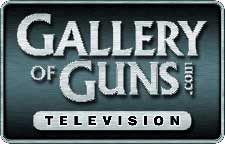 USA –-(Ammoland.com)- Mark Hanish of FNH-USA returns to show (and shoot!) the brand new FN 15 rifle in .223 with co-host Bo Keister.
Beretta's John Falk brings to the show the ultra-concealable and accurate shooting PICO pistol.
Taurus' PT140 Millennium G2 gets the Gallery of Guns TV treatment with Eric Poole of Guns&Ammo and co-host Anne-Marie.
What's better than a Smith&Wesson M686? The gorgeous 2.5" barreled Performance Center version detailed for us by Eric and Anne-Marie.
The "Cool-To-Own" gun this week will appeal to the rapidly growing group of female hunters.
Gallery of Guns TV is broadcast each Monday night at 8:30pm/ET and 11:30pm/ET with an encore showing on Wednesdays at 5:00pm/ET – only on The Sportsman Channel.
About Gallery of Guns TV:  Gallery of Guns TV co-hosts Anne-Marie Rhodes and Bo Keister will feature each week a hands-on look at the latest in guns and accessories with special guest appearances by factory reps, shooting experts, and industry insiders.
For more information visit www.galleryofguns.com or www.facebook.com/galleryofguns.