Coonan Inc. announces decreased wait times for the .357 Magnum Automatic.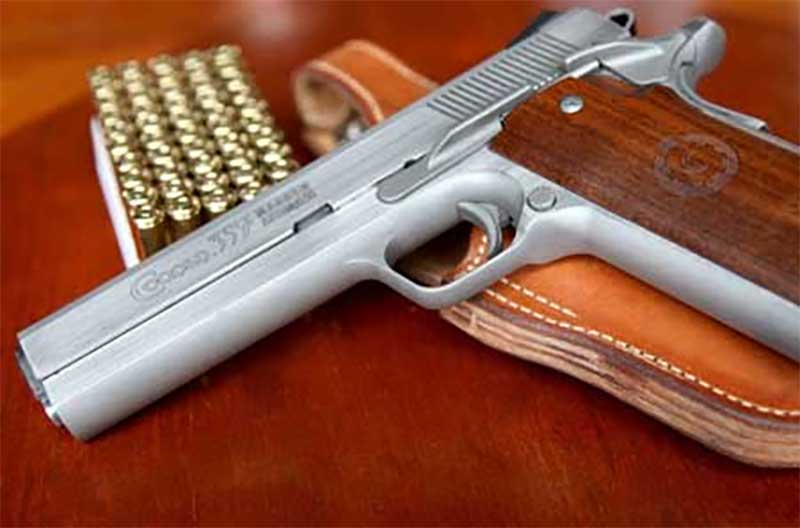 Blaine, MN – Coonan Inc., manufacturer of the 1911 .357 Magnum Automatic, is excited to announce decreased wait times for their pistols.
Due to increased demand for the Coonan .357 Magnum, Coonan has increased their manufacturing capacity, and wait times are now down to 4-8 weeks.
The previous wait time to acquire one of these pistols was up to one year in some cases.
"We are proud to say that we have aggressively sought to build our manufacturing efficiency so that our customers can get their hands on a Coonan of their own more quickly. We appreciate that our customers were willing to wait for their pistols, but we want to deliver their guns to them as quickly as possible so they can get out to a range and enjoy them," said Dan Coonan, President, Coonan.

"As demand for the Coonan .357 Magnum Automatic has increased, we have reacted to that, refined our production and assembling processes and added staff to meet the need.

We know our customers are very enthusiastic about acquiring their pistols – we are equally excited to deliver the Coonan experience to them."
About Coonan Inc.
Coonan Inc. manufactures firearms created by the legendary gun designer, Dan Coonan. In addition to the .357 Magnum Automatic, Coonan Inc. also makes a full range of FAL receivers and machines a wide range of high-precision gun and other parts.
Contact: Coonan Inc. Sales, 763.786.1720, [email protected] www.coonaninc.com