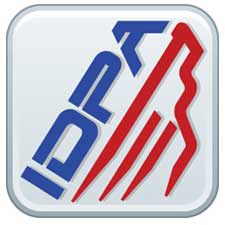 BERRYVILLE, Ark. –-(Ammoland.com)- Starting with the King of New England stages, organizers of the 2014 Smith & Wesson New England Regional IDPA Championship are previewing all 14 stages of the course of fire competitors will face at this year's championship.
Taking place the weekend of August 15–17, the 2014 Smith & Wesson New England Regional IDPA Championship is again being hosted by the MetroWest Tactical IDPA club at the Harvard Sportsmen's Club in Massachusetts.
In addition to determining the regional champion in each of IDPA's five handgun competition divisions, the match also serves as the second leg of the popular King of New England series, which is being presented by Apex Tactical Specialties. In June the 18th Annual Massachusetts State IDPA Championship, presented by Smith & Wesson, kicked off the series which concludes with New Hampshire's Smith & Wesson Live Free Or Die State IDPA Championship in October.
Four stages from each of the three major New England championships make up the 12 stage challenge. The following stages represent the New England Regional Championship's portion of the King of New England:
Stage 1 – Graveyard Shift at the Warehouse
Stage 3 – Never Stop for Directions
Stage 6 – On The Move
Stage 7 – Trouble in Iquitos 1
Stage 10 – Working the Angles (alternate)
For more information on IDPA, or to join the nearly 24,000 IDPA members competing each week, visit www.IDPA.com.
You can further connect with the IDPA community through IDPA's social media, such as @OfficialIDPA on Twitter and ShootIDPA on Facebook, Instagram, Pinterest and Tumblr, or check for regular news and updates on the organization's DOWN ZERO Blog.