Italian Gun Grease shows its support of the competitive shooting sports with three event sponsorships over the weekend at "America's Ultimate Shooting Destination Resort."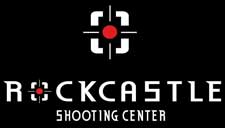 Spring Hill, Tenn. (Ammoland.com) – Italian Gun Grease (IGG), the leader in advanced performance in lubricants, cleaners and other products for the sporting, competitive and tactical firearm markets, is pleased to announce three event sponsorships to occur at Rockcastle Shooting Center, located in Park City, KY, this coming weekend.
These sponsored events include:
 DPMS Midwest 3 Gun Nation Regional Match at Rockcastle – August 16– 17, 2014
Rockcastle 3 Gun Nation Regional Series – August 16 – 17, 2014
IGG will be attending all of these events, passing out promotional samples, meeting people, talking about their products and supporting these great competitors and companies.
Considered the No. 1 3-Gun competition range in the country, Rockcastle Shooting Center's shooting sports resort spreads out over 2,000 acres composed of ranges, an onsite hotel, restaurant, winery and golf course.
For more information, visit. www.italiangungrease.com.
About Italian Gun Grease:
It is Italian Gun Grease's primary mission to significantly elevate the industry performance standards in regard to lubricants, cleaners and other products that we introduce to the sporting, competitive shooting and tactical firearm markets. By utilizing our highly talented team of technical experts (with over 300 years of combined experience), we have developed, and will continue to develop, state-of-the-art green technologies that give our clients a noticeable and valuable advantage. Our goal is to be recognized as the premier provider in knowledge and excellence. For more information, please visit www.italiangungrease.com