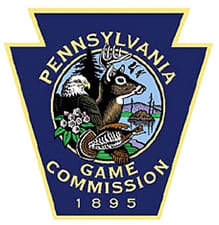 Harrisburg, PA -(Ammoland.com)- Raffle chances for once-in-a-lifetime bull-hunting opportunity available online through Friday.
It's too late to enter Saturday's drawing for one of the 108 Pennsylvania elk licenses to be issued by lottery this year. But even for those who missed the deadline, there's still one last chance to take part in the state's 2014 elk hunt – and do so in style during an extended season.
Hunters have until the end of Friday to go online and purchase chances for a raffle, the lucky winner of which will receive an extended opportunity to hunt bull elk anywhere on Pennsylvania's elk range, as well as a fully guided hunt to be filmed by a professional crew and, if the hunt is successful, the trophy mounted free of charge. Chances also will be sold at this weekend's Pennsylvania Great Outdoors Elk Expo, to be held Saturday and Sunday in Benezette, with sales to close at noon on Sunday.
The raffle drawing will take place on Sunday at 1 p.m. at the Elk Country Visitor Center. The winner does not need to attend the drawing to win. Chances for the Elk Conservation Raffle cost $25 each, or six chances may be purchased for $100, but there is no limit on the number of chances that may be purchased.
And all proceeds from the raffle will be for conservation and education, and for improving elk habitat in Pennsylvania. The Keystone Elk Country Alliance (KECA), in partnership with the Pennsylvania Game Commission are conducting the raffle, which is authorized by a newly passed state law – House Bill 2169 authored by state Rep. Matt Gabler, R-Clearfield and Elk counties.
The raffle winner may not transfer the elk-hunting opportunity to another party. A Pennsylvania general hunting license, as well as an elk hunting license is needed to participate in the hunt. The license holder also is subject to a background check, and prior game-law violations might prevent the license from being awarded.
Pennsylvania Elk Conservation Raffle tickets may be purchased online by 11:59 p.m. Friday at KECA's website; Experience Elk Country, with payment made by credit card via PayPal. In the event of technical difficulties, plans are in place to conduct sales by phone at a number provided at the site.
The conservation license can be used from Sept. 1 to Nov. 8, 2014. The winner of the Pennsylvania Elk Conservation Raffle will be permitted to hunt in all elk management units open to elk hunting. The lucky winner can enjoy a six-day fully guided hunt donated by Elk County Outfitters. The guided hunt includes meals and lodging and guide service. A fully donated shoulder mount has been offered by Cessna's Taxidermy, of DuBois. And, as an added bonus, the hunt will be filmed by the camera crew from TomBob Outdoors, Friends in Wild Places Adventures Series to be aired on national TV. TomBob Outdoors operates out of Ridgway, Pa.
The guide service, taxidermy and film crew are available if the hunter chooses to participate. There is no obligation to use the guide service, taxidermists or the film crew; it is the hunter's choice. The regular drawing for 2014 Pennsylvania elk licenses also is scheduled as part of the Pennsylvania Great Outdoors Elk Expo. The drawing is scheduled for Saturday at 2 p.m.
Plans are in place to live-stream the drawing to online viewers, with live video available at the Game Commission's website. Of the 108 licenses to be allocated, 27 are for antlered elk, or bulls. In 2013, 86 elk licenses were allocated, 26 of them for bulls.
About the Pennsylvania Game Commission (PGC)
The Pennsylvania Game Commission is legally mandated to manage wildlife for the benefit of all Pennsylvanians, as well as all wildlife and the habitat that supports their existence. Pennsylvania's Constitution and Game and Wildlife Code direct the Game Commission to protect, manage, and preserve wildlife and their habitat within the Commonwealth for the benefit of all people, including generations yet to come. Based on this direction, the Game Commission adopted the mission statement "to manage all wild birds, wild mammals, and their habitats for current and future generations."