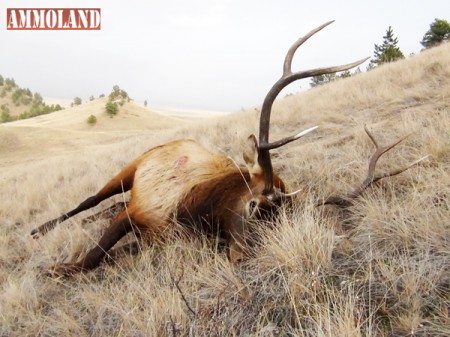 Lansing, MI -(Ammoland.com)- As elk hunting season gets under way in Michigan, the Michigan Department of Natural Resources (MDNR) is reminding hunters and northeast Michigan residents that it is still seeking information on an elk poaching case from late 2013.
On Dec. 28, 2013, a large elk bull carcass was located near Decheau Lake Road and Meaford Road, north of Atlanta in Montmorency County. The elk was illegally killed and parts of the animal were removed. Conservation officers at the DNR's Gaylord Customer Service Center are seeking any information that would assist with the investigation.
"If anyone saw anything or has any information, we'd like to hear from them," said Lt. Jim Gorno, DNR Law Enforcement Division supervisor for the area.
Persons with information may call the Gaylord Customer Service Center at 989-732-3541 or the Report All Poaching (RAP) Line at 800-292-7800. Information can be left anonymously. Information also can be provided online. Information leading to an arrest and conviction is eligible for a cash reward funded by the Game and Fish Protection Fund.
Elk poaching carries fines of up to $2,500, restitution to the state of up to $1,500, loss of the firearm used in the incident and loss of hunting privileges for up to three years.
About The Michigan Department of Natural Resources (MDNR)
The Michigan Department of Natural Resources is committed to the conservation, protection, management, use and enjoyment of the state's natural and cultural resources for current and future generations.