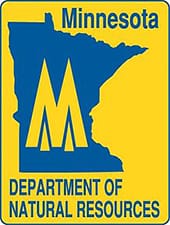 ST. Paul, MN -(Ammoland.com)- The Minnesota Department of Natural Resources named Capt. Todd Kanieski its Region 3 Enforcement manager effective Aug. 13.
Region 3 stretches from Camp Ripley and St. Cloud in central Minnesota through the metro area to portions of southeastern Minnesota.
"Capt. Kanieski shows exceptional leadership skills and is a true asset to the DNR's Division of Enforcement," said Col. Ken Soring, DNR Enforcement Division director. "He is a respected leader and trusted supervisor who fosters an atmosphere of teamwork within any work section, and he often inspires others through his actions. He is the right person for the job."
Kanieski has served in areas of increasing responsibility since joining the DNR in 2001, including field officer, district supervisor and administrative manager. Prior to joining DNR, Kanieski spent eight years as a police officer and detective with the Brooklyn Park Police Department.
Kanieski's extensive list of specialized law enforcement training includes courses and certifications in leadership, officer training, investigations, employee development, tactical operations and K-9 management.
"I'm extremely honored by the opportunity to serve as the DNR Region 3 Enforcement manager and I'm looking forward to the challenges of a new job," said Kanieski.
He replaces Greg Salo, who was promoted to major and named the Enforcement Division's operations manager.
About the Minnesota Department of Natural Resources (MNDNR)
The Minnesota Department of Natural Resources is the agency of the U.S. state of Minnesota charged with conserving and managing the state's natural resources. The agency maintains areas such as state parks, state forests, recreational trails, and recreation areas as well as managing minerals, wildlife, and forestry. The agency is currently divided into sections Ecological Resources, Enforcement, Fish & Wildlife, Forestry, Lands and Minerals, Waterways, Parks and Trails, and Waters.