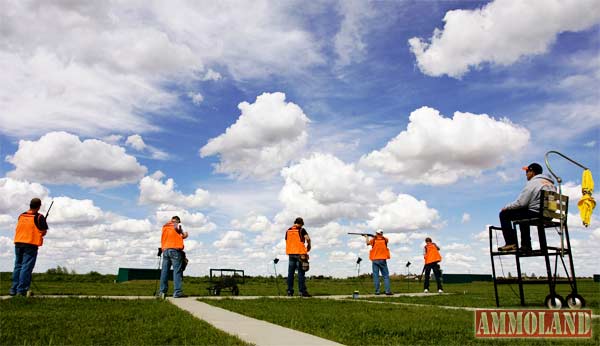 ST. Paul, MN -(Ammoland.com)- Minnesota shooting clubs that would like to develop or rehabilitate trap-shooting facilities open for public use can apply for funds through a new Department of Natural Resources grant program.
The Minnesota Legislature authorized more than $2 million for matching grants to recreational shooting clubs for developing or rehabilitating trap shooting sports facilities for public use, with an emphasis on enhancing youth participation opportunities.
As part of that program, the DNR created an expedited small trap range grants program to provide grants from $2,500 to $25,000 for eligible projects, which must be matched 1:1 up to a total project cost of $50,000. A general grant program for larger projects will be announced later this year.
Applications for the expedited small grants program are now open at the link listed below. The application deadline is 5 p.m. Monday, Sept. 1. Those selected for funding will be notified in September.
"This new program aims to increase opportunities for youth trap shooters, youth trap teams and adult shooters," said Chuck Niska, DNR shooting range program coordinator. "Ideally we'd like to see many applications submitted this summer, range work completed this fall and expanded opportunities around the state next spring."
The development of the program follows a significant rise in youth trap shooting, especially by high school students who are part of a statewide league.
"Existing trap ranges sometimes struggle to meet demand," Niska said. "Our hope is that these grants will enable facilities to add additional trap fields, upgrade equipment or make other improvements that enable more people to participate in this popular activity."
Each grant recipient is required to equally match the amount of funds the DNR awards them. A total of $500,000 is available for this first phase of the grants. In the near future, the DNR will announce details of the general grant program for larger trap shooting facility projects exceeding $50,000.
Grant application packets are available at MNDNR Grants.
About the Minnesota Department of Natural Resources (MNDNR)
The Minnesota Department of Natural Resources is the agency of the U.S. state of Minnesota charged with conserving and managing the state's natural resources. The agency maintains areas such as state parks, state forests, recreational trails, and recreation areas as well as managing minerals, wildlife, and forestry. The agency is currently divided into sections Ecological Resources, Enforcement, Fish & Wildlife, Forestry, Lands and Minerals, Waterways, Parks and Trails, and Waters.