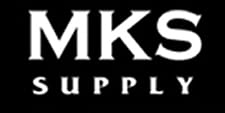 Dayton, OH –-(Ammoland.com)-  MKS Supply, LLC –Exclusive distributor and marketer for Hi-Point Firearms Celebrating 25 years in business partnered with Neverlost Gear and KRW Cycles of Dayton, Ohio congratulate Paul Foley of Fort Smith, Arkansas for winning the 2014 KTM and MKS Supply Hi-Point firearms Motorcycle Sweepstakes.
By entering the Hi-Point Sweepstakes on the MKS Supply website www.mkssupply.com Paul Foley set himself up for an incredible prize of a new KTM 250 SX-F world championship winning Motocross motorcycle worth over $9,300.00. Ideal for back country travel, inland long range rugged hunting, this tough and fast bike does it all effortlessly.
"I was thrilled when I got the call from Mr. Brown at MKS Supply informing me I'd won this great bike." said Paul Foley. Paul is self-employed and is also serving his first term as an elected Arkansas Constable. Paul and his wife Judy, have two teenage boys, Aharon and Evan.
Paul spends much of his free time at his local gun club and recently took up reloading. "Reloading is something I've wanted to do for many years." said Paul. "Now with the price and low availability of ammunition, I decided it was a good time to get started."
"I'd like to personally congratulate Paul," said Charles Brown, President of MKS Supply. "This year marks an important milestone for us at MKS Supply. We've now had the privilege of serving the firearms industry for 25 years and that's why we decided to start off the year by co-sponsoring the KTM Sweepstakes. We plan to round out the year by giving away some fun and even unique Hi-Point firearms. I'd like to say a big thank you to the co-sponsors of the KTM sweepstakes as well as everyone who entered."
More to come:
The next MKS Supply sweeps will be for a 9mm Hi-Point Carbine by going to the MKS website and casting your vote for your favorite entry at www.Hi-PointFirearms.com.