Seminar to be held during annual conference in Mobile, AL Sept. 21-26, 2014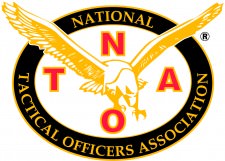 Doylestown, Pa. (Ammoland.com) – The National Tactical Officers Association (NTOA) has announced a SWAT Team Leader Development Seminar to be held during the 31st Annual Tactical Operations Conference & Trade Show,  Sept. 21st – 26th, 2014 at the Arthur R. Outlaw Mobile Convention Center in Mobile, Alabama.
This 32-hour seminar, taught by Sgt. A.J. DeAndrea, Arvada PD, and Sgt. Dan Murphy, Fort Collins Police Service, is designed for law enforcement personnel responsible for deploying as a SWAT team leader or supervisor who is responsible for the training and deployment of tactical teams. Focus will be on pre-incident training, planning, organizing and the tactical decision-making process used in the resolution of high-risk operations.
This course is conducted entirely in the classroom with the exception of day three when students go outside briefly to scout a designated house to prepare an operational plan. For more information regarding equipment needs and recommended reading, please read the full course syllabus.
Sgt. DeAndrea is a 19-year veteran of the Arvada, Colorado Police Department and is currently assigned to patrol. He served as a member of the Jefferson County Regional SWAT Team from 1996 to 2012 and was a team leader for his last nine years on the team. He also spent two years as the sergeant of the Internal Affairs Unit. Sgt. DeAndrea is a master less-lethal instructor and a Colorado POST-certified instructor. He teaches officer survival, building searches, rapid and immediate deployment (raid), single officer response to an active shooter, SWAT, SWAT team leader development, defensive tactics and firearms, as well as many other disciplines. He was formally certified in explosive breaching.
Sgt. Murphy is with the Fort Collins Police Services in Colorado. He has been a police officer since 1984 and a supervisor since 1996. He has been assigned to supervisory positions in patrol operations, a county drug task force, the criminal impact/fugitive unit and is currently assigned to SWAT operations full-time. Sgt. Murphy has been a SWAT team leader since 1995 and has been a SWAT officer since 1991.
Sgt. Murphy is an experienced instructor in basic and advanced SWAT, mobile field force tactics, high risk patrol tactics, warrant service and less lethal munitions. He has been an NTOA instructor since 1999 and currently teaches basic/advanced SWAT, less-lethal/FSDD/chemical agent instructor classes, commander/team leader courses and active shooter tactics for NTOA.
He is a court-certified expert in the use and deployment of diversionary devices. Sgt. Murphy has been recognized by his agency for valor and distinguished service during hostage situations and violent arrest numerous times over his career.
Registration for the 2014 Conference and Trade Show is open to all active law enforcement officers. Active members of a state tactical association receive a $50 discount upon receipt of a state association ID via fax (215-230-7616) or email ([email protected]). Send six officers from the same agency or multi-jurisdictional team and the seventh officer's conference registration is free.
For more information on the National Tactical Officers Association visit www.ntoa.orgor call 800-279-9127.
About the National Tactical Officers Association:
The National Tactical Officers Association operates with Veritas – truth, honesty and integrity – in all our relationships. www.ntoa.org