SWAT Call Out Dinners to be held during annual conference in Mobile, AL Sept. 21-26, 2014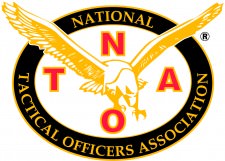 Doylestown, Pa. (Ammoland.com) – The National Tactical Officers Association (NTOA) has opened up online registration for their very popular SWAT Call Out Dinners program which will be held again this year at the 31st Annual Tactical Operations Conference & Trade Show in Mobile, Alabama.
The SWAT Call Out Dinner Program provides an opportunity for students to enjoy an evening of good food, relaxation and conversation with a representative from the dinner's sponsor. The event's goal is to facilitate discussion between NTOA members and to provide NTOA sponsors an opportunity to communicate about their products and garner insight from their end users.
This year's SWAT Call Out Dinner sponsors include ATK Law Enforcement, AMTEC Less Lethal, Danner, Dragon Skin Body Armor, Hornady Manufacturing, International Cartridge Company, Performance Custom Cabinets, Tactical Electronics, Tex-Shield and US Armor.
The conference will be held at the Arthur R. Outlaw Mobile Convention Center in Mobile, Alabama. The SWAT Call Out Dinners will take place Monday, Sept. 22, 2014 at 18:30. Online registration for the dinners is now open and the registration deadline is Aug. 31, 2014. Seating is limited so be sure to submit your registration as soon as possible!
Registration for the 2014 Conference and Trade Show is open to all active law enforcement officers. Active members of a state tactical association receive a $50 discount upon receipt of a state association ID via fax (215-230-7616) or email ([email protected]). Send six officers from the same agency or multi-jurisdictional team and the seventh officer's conference registration is free.
For more information on the National Tactical Officers Association visit www.ntoa.org or call 800-279-9127.
About the National Tactical Officers Association:
The National Tactical Officers Association operates with Veritas – truth, honesty and integrity – in all our relationships. www.ntoa.org