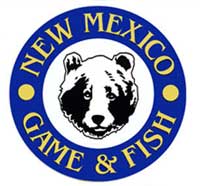 Taos Ski Valley, NM -(Ammoland.com)- The New Mexico Department of Game and Fish plans to reintroduce Rocky Mountain bighorn sheep into historic bighorn sheep habitat near Cochiti Canyon in the Jemez Mountains of the Santa Fe National Forest.
Several dozen department staff and volunteers will conduct a capture operation Aug. 11-14 near Wheeler Peak in the Carson National Forest. The sheep will be released in the treeless burned area created by the Las Conchas Fire in 2011, which has become ideal bighorn sheep habitat.
The department hopes to capture 30 to 40 adult sheep and their lambs using drop nets and then transport the sheep via helicopter to a staging area where they will undergo a health evaluation. After receiving veterinary care, they will be transported by trailer their new home. This will be the 10th Rocky Mountain bighorn sheep herd the department has established since beginning to restore the species in 1978.
Biologists anticipate that the herd will expand into Bandelier National Monument and the White Rock Canyon area, and will increase opportunities for New Mexican's to see bighorns in the wild. As part of a long-term study, the department will place radio collars on all of the adult sheep. Twenty of the collars will have GPS technology that will give wildlife biologists new insights about the sheep and their daily routines.
The department has used the herd of Rocky Mountain bighorn sheep near Wheeler Peak, established in 1993, as a source for starting new herds since 2003. The department most recently transplanted sheep from the herd of about 350 in 2012.
"More than 170 bighorn sheep have been trapped from the Wheeler Peak population since 2003, and every time is different," said Eric Rominger, bighorn sheep biologist for the department. "Success is never guaranteed, but we are hoping for the best."
Hikers in the Wheeler Peak Wilderness may see a helicopter carrying equipment and possibly bighorn sheep as the department conducts the sheep trapping and relocation project. The department and the U.S. Forest Service have agreed that using helicopters is the least disruptive method to accomplish bighorn trapping operations in wilderness areas, which normally are closed to all motorized vehicles.
For more information about New Mexico's bighorn sheep and the state's bighorn restoration projects, please visit the department website.
About The New Mexico Department of Game and Fish (NMDGF)
The NMDGF's mission is to provide and maintain an adequate supply of wildlife and fish within the state of New Mexico by utilizing a flexible management system that provides for their protection, propagation, regulation, conservation, and for their use as public recreation and food supply.